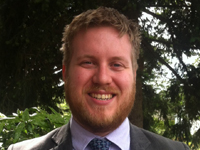 Beginner
Mark as New

Bookmark

Subscribe

Mute

Email to a Friend
Poor OfficeExtend AP Performance (Aironet 600)
For quite some time, performance on the office extend solution for our internal end users has been exceptionally poor, basically unusable to be accurate. However VPN connectivity via AnyConnect or an IPSEC VPN client was fast.
I do know the solution used to work quite well, and then stopped working well -- when this happened, nothing had changed on the WLC and we just started using the AnyConnect client instead.
Now that I've had some downtime, I blew away the WLC (2504) and re-configured it and only set the minimum configuration parameters for our 1x Internal AP and the OEAP specific SSIDs and configuration for the OEAPs.
Previously we were running 6.x code on the WLC, and now we're runing 7.4; I took two OEAPs home, and one of them seemed to have the same poor performance problem, while the other is definitely just as fast as our regular SSL & IPSEC VPNs. I've had 1 of my co-workers try his at home, and he said it was just as bad as the last time, and "useless, a complete waste of time".
Has anyone experienced performance problems with the OEAPs of this magnitude? I'm about to configure a 1042 or 1142 for that co-worker to take a home and see if there's a difference, but I just can't seem to get these to work reliably and I can't seem to find any support posts in the forums or articles that mention anything about aleviating poor performance or things to not configure that would impact performance.
For everyone's reference, I've been using this document for my configuration guidelines.
Any assistance that can be provided would be fantastic, I'd hate to have a customer purchase these and run into the same issue I'm having.
Thanks,
~ Jeremy