Highlighted
Beginner
Mark as New

Bookmark

Subscribe

Mute

Email to a Friend
Hello,
I wanted to see if anyone could point me in the right direction. I have a office network that was setup before I started. We have a 172. subnet and a 10.2 subnet. When users on Wifi get a 10.2 address ( ran out of 172 address ) they are not able to get out to the internet. But if the laptop is connected to a LAN port and get a 10.2 address they are able to get to the Internet. Not sure if its the Aps I need to configure or the Pix seeing that if they get a LAN address of 10.2 everything works.
This is becoming a bigger issue now that the company has out grown its main subnet (172.) Any suggestions or conmand that I can try that would help me out would be greatly appreacted .
Thanks Mike B
APs= AIR-AP1231G-A-K9
Vlan = 172.16.1.XXX
Vlan2= 10.2.0.XXX
Hardware: PIX-515E, 64 MB RAM, CPU Pentium II 433 MHz
1 ACCEPTED SOLUTION
Highlighted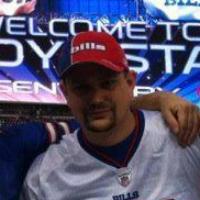 Advisor
Mark as New

Bookmark

Subscribe

Mute

Email to a Friend
you can just paste in the config of the AP.
HTH,
Steve

------------------------------------------------------------------------------------------------
Please remember to rate useful posts, and mark questions as answered
HTH, Steve ------------------------------------------------------------------------------------------------ Please remember to rate useful posts, and mark questions as answered