Highlighted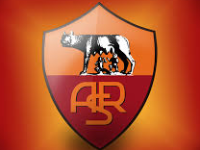 Beginner
Mark as New

Bookmark

Subscribe

Mute

Email to a Friend
TxBF vs Clientlink 1 to 4
Hi All,
Somene can help me to understand / explain me the difference beetwen Transmit beamforming (TxBF example on AP 1850) and the different cisco clientlink version from 1 to 4 ?
help me.. please
thx
Highlighted
VIP Rising star
Mark as New

Bookmark

Subscribe

Mute

Email to a Friend
Re: TxBF vs Clientlink 1 to 4
explained in this section of at_a_glance_c45-691984.pdf
basically TxBF needs support built into the client as Client link works (should work) with all clients.
By comparison, many competing 802.11ac-capable APs offer uplink-only enhancements, from client to access point. Many 802.11ac-capable AP suppliers also base their downlink enhancements on the optional transmit beamforming (TxBF) feature in 802.11ac, which requires TxCBF support in the client device to operate. Cisco ClientLink technology is unique in offering both uplink and downlink performance improvements, and it doesn't require any special capabilities in the client device to work.
ClientLink works with all client technologies. It makes sure each client type always operates at the best possible rate, as determined by the 802.11 access technology supported, network conditions, and the distance of the client from the Wi-Fi AP. ClientLink helps maintain maximum client rates even at cell boundaries, when clients are farthest away from the AP.