Highlighted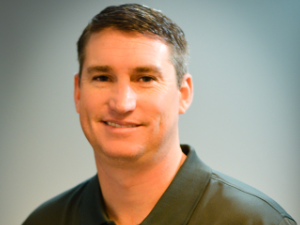 Beginner
Mark as New

Bookmark

Subscribe

Mute

Email to a Friend
Wirless Clients jumping from AP to AP in same area
I have a 5508 WLC with CAP3502i APs connected to it. I upgreaded the code to the newest 7.2.115.1 code. I am having trouble with laptops that are not physically moving but are moving their connection from AP to AP in the same area. This is in a school and causing a problem with a testing program they are using becuse they drop 2 or 3 pings in the process. I do have the area heavily saturated with AP but that is because of the amount of clients we have connecting to them. There is 8 classrooms in a hallway with 24 laptops in each classroom. Each classroom has an 3502i ap in it. The laptop can be connected to an AP with great signal and move to another AP that still has a good signal but not as great. I don't understand why if I get 4 bars and connected at 144mps it would move to a new AP. These are Lenovo laptos and i have updated their wireless card drivers and set the roaming agressiviness to low but it still happens.
Has anybody else seen anything like this? Any help would be greatly appreciated as we have testing starting up again next week. Thanks!
Enthusiast
Mark as New

Bookmark

Subscribe

Mute

Email to a Friend
Re: Wirless Clients jumping from AP to AP in same area
There could be many factors contributing to this behavior, but the bottom line is that the "client" is 100% responsible for initiating a roam to another BSSID. This roaming behavior is also vendor specific. Generally a client's roaming behavior is based on...
RSSI
SNR
Error rates
Re-transmissions
It's possible you have too much overlap in your cells. You could be experiencing too many re-transmissios for the client's taste and he flip-flops.
These would be reasons why the client may flip-flop between APs.
Also, do you know if the WLAN in question is configured for "load-balance"? Depending on the key management method, PSK vs 802.1x, you shouldn't be seeing 2-3 pings dropped. With 802.1x you may see "a" ping drop, but with PSK it should "appear" seamless to the end-user. Perhaps load-balance is on and when the client decides to roam it's being rejected due to load balance and havng to attempt to re-associate multiple times before getting on an AP, resulting in ping-loss/service interruption.
I would focus more on why your roaming is taking 3-5 seconds rather than whether the client jumps between two neighboring APs. You can take action on the potential delays in roaming, but you can't take action on the roaming behavior itself unless you're tweaking individual clients.
Hall of Fame Community Legend
Mark as New

Bookmark

Subscribe

Mute

Email to a Friend
Wirless Clients jumping from AP to AP in same area
1. The decision to join which AP falls on the wireless NIC of the client and not the AP.
2. Check the signal strength of the AP;
3. If the clients prefer 802.11b/g over a/n, then disable the data rates of 802.11b/g from 1 Mbps to 12 Mbps. Make 18 Mbps supported and anything above 18 Mbps as Supported.
Hall of Fame Master
Mark as New

Bookmark

Subscribe

Mute

Email to a Friend
Re: Wirless Clients jumping from AP to AP in same area
In a high density like in education where they might be an AP in every classroom, you really need to tweak the RF. Like the other mentioned, first off don't enable client load balancing!!!!!!!!

Now usually you can set the lowest mandatory rate at 54mbps and maybe support 36/48mbps and disable all the rest. Also you should be able to set the TX power down to 8mW or maybe 11mW.

You need to know your RF because typically I would use a later code that supports RF profiles and place AP's in high density in one AP Group and edge AP's in another. This way I can have various data rates for each to be able to cover what is required.

Sent from Cisco Technical Support iPhone App
-Scott
*** Please rate helpful posts ***