Beginner
Mark as New

Bookmark

Subscribe

Mute

Email to a Friend
Hi,
Is there any document that explain different designs for branch offices? I have a customer with one head quarters with more than 150 branch offices. Today he has one or more autonomous APs per brach office connected directed to the BO switch. Each BO has its own IP address space. Beacuse all wireless client traffic has to travel to the HQ, he wants a controller based solution where all traffic is tunneled to the WLC and from there, it goes through a firewall in order to reach the servers farm.
The problem is I don't realize how to manage all the different IPs of each BO in the HQ. Because when the WLC will send the packet to the core switch, the packet will reach the servers, but when the servers will respond that packet, it will go to the branch office directly. It won't be sent to the WLC in order to be delivered back to the branch office.
I don't know if the most suitable solution is to create a big unique WLAN with one SSID for all the brach offices.
Another idea could be to create one SSID per brach office, in order to have different IP address for wireless clients, but the customer doesn't want to change the IP addressing. He wants to keep all the branch office IP address, no matter if the client is wired or wireless.
Another option is to use H-REAP, and make all the traffic between BO and HQ to go through the firewall.
Finally, the idea is to know if it exists any design document where it explains the different ways to design a solution for branch offices with centralized controllers in order to evaluate all of them.
Thanks,
Guido.
1 ACCEPTED SOLUTION
Highlighted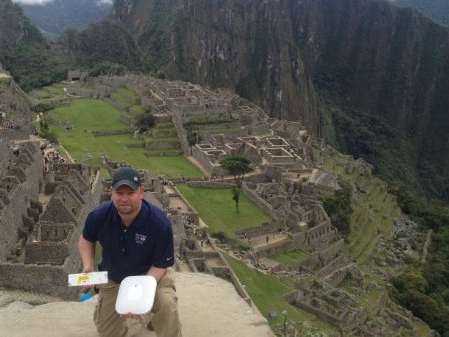 Advisor
Mark as New

Bookmark

Subscribe

Mute

Email to a Friend
Here is the offical HREAP Design Guide By Cisco
http://www.cisco.com/en/US/products/ps10315/products_tech_note09186a0080736123.shtml
Sound like LOCAL switch is the way to go. LOCAL switch is much like AUTONOMOUS. Keeps local IPs and traffic local as well.
What security are you using on your wifi clients in the BO ?
"Satisfaction does not come from knowing the solution, it comes from knowing why." - Rosalind Franklin
___________________________________________________________