Highlighted
Beginner
Mark as New

Bookmark

Subscribe

Mute

Email to a Friend
Hi everybody!
I have this scenario where my customer has two WLCs in its HQ a 5508 and a 4402 my intention is to create a mobility group so that they have "redundancy" leaving 4402 as back up in case of failure. When I put both WLCs on production they were "fighting" for the control of the APs it took a long time for 5508 to gain control over the APs in fact there were at least 3 that were jumping between WLCs by the way 5508 was configured as the master, mobility group name is the same and also IOS, but when 4402 came to operations the fight started.
So there is a part on the configuration wireless/access points and inside each AP there is a High Availability option where you can configure primary, secondary and tertiary WLCs, which is great unless you have 50, 100 or even more APs. So I clicked the Global Configuration section where I "can" configure credentials, HA, etc for all of my APs at one click but it just doesn't have any effect on the configuration of any APs. I also found in the User Guide a CLI command that do this and I thought well the GUI might be prone to failure and I tried the CLI command with no results either.
I have a TAC open and the engineer has been doing some labs but still haven't found an answer to this.
So my question is, beside the intelligence the WLC adds to the WLAN, what is the point of having a WLC if I cannot have control over my APs configuration from a centralized point? I ingore if WCS now NCS could do this but in case the answer is yes, you all now that is not very likely that a customer that barely accepted to have two WLCs would accept to buy such an expensive tool.
Has someone experienced and found a solution for this? I'd really appreciate your comments and suggestions.
By the way, there is another issue I faced with this deployment, the web authenticated guest network. As you may know it is needed that one creates a username and password for the web authentication method. If I have this scenario with two WLCs, do I have to create the same username and password in both WLCs in case one goes down?
Thanks in advance for taking the time to read such a long problem description, I'd appreciate all of your comments.
1 ACCEPTED SOLUTION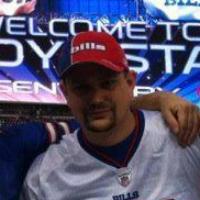 Advisor
Mark as New

Bookmark

Subscribe

Mute

Email to a Friend
And they will not be shown on the AP. The AP only shows the Primary/Secondary/Tertiatry WLC that it has been configured to use.
This section you are showing, is the 4th and 5th WLC that the AP will try to join, if P/S/T are down.
An AP is aware of all the WLC in the mobility group. So if you have 24 WLC, an AP will know about all 24. The 'backup' WLC is way for you to know where the AP will fall to, if P/S/T go down. Otherwise the AP would pick the WLC with the greatest excess availabiltiy. Which means, it could end up on any of the WLC in the mobility group.
HTH,
Steve

------------------------------------------------------------------------------------------------
Please remember to rate useful posts, and mark questions as answered
HTH, Steve ------------------------------------------------------------------------------------------------ Please remember to rate useful posts, and mark questions as answered