Highlighted
Participant
Mark as New

Bookmark

Subscribe

Mute

Email to a Friend
%AUTHMGR-5-SECURITY_VIOLATION: Security violation on the interface GigabitEthernet0/9 new MAC address (900a.a006.2d00) is seen.AuditSessionID Unassigned
We have dot1x/mab up and running and seem to have an odd issue that puts the port into an error state. We've set the port to auto-recover after 60s which it does and then runs for quite a while and then errors out again at different intervals.
Log shows:
%AUTHMGR-5-SECURITY_VIOLATION: Security violation on the interface GigabitEthernet0/9 new MAC address (900a.a006.2d00) is seen.AuditSessionID Unassigned

even though it's the same phone/pc on the port. The switch is an old 3560G running 15.0.10 which we are using for testing prior to putting dot1x/mab into production.
Any idea of what could be causing this to happen?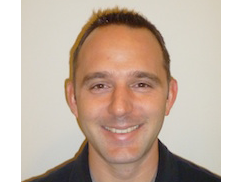 Cisco Employee
Mark as New

Bookmark

Subscribe

Mute

Email to a Friend
Re: %AUTHMGR-5-SECURITY_VIOLATION: Security violation on the interface GigabitEthernet0/9 new MAC address (900a.a006.2d00) is seen.AuditSessionID Unassigned
Please reference our universal switch configuration guide and compare it to your test switch. If you configuration is similar and you still run into issues, please contact the TAC to troubleshoot further.

Regards,
Tim
Participant
Mark as New

Bookmark

Subscribe

Mute

Email to a Friend
Re: %AUTHMGR-5-SECURITY_VIOLATION: Security violation on the interface GigabitEthernet0/9 new MAC address (900a.a006.2d00) is seen.AuditSessionID Unassigned