Explorer
Mark as New

Bookmark

Subscribe

Mute

Email to a Friend
Dear Friends,
I heard that we can integrate only one AD with ISE. But what if i need to integrate multiple AD's to ISE?
I also learned that we can integrate multiple LDAP instances to ISE. So can i use this option for my situation?
thanks in advance
- Rajiv
2 ACCEPTED SOLUTIONS
Cisco Employee
Mark as New

Bookmark

Subscribe

Mute

Email to a Friend
That is correct! Cisco ISE supports integration with a single Active Directory identity source. Cisco ISE uses this Active Directory identity source to join itself to an Active Directory domain. If this Active Directory source has a multidomain forest, trust relationships must exist between its domain and the other domains in order for Cisco ISE to retrieve information from all domains within the forest.
However, you may create multiple instances for LDAP. Cisco ISE can communicate via LDAP to Active Directory servers in an untrusted domain. The only limitation you would see with LDAP being a database that it doesn't support PEAP MSCHAPv2 ( native microsoft supplicant). However it does suppport EAP-TLS.
For more information you may go through the below listed link
http://www.cisco.com/en/US/solutions/collateral/ns340/ns414/ns742/ns744/docs/howto_45_multiple_active_directories.pdf
~BR
Jatin Katyal

**Do rate helpful posts**
~Jatin Katyal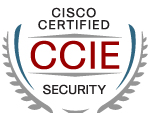 Participant
Mark as New

Bookmark

Subscribe

Mute

Email to a Friend
Till now ISE support only one AD :
Multiple AD will be supported is ISE 1.3 Release, That will be release first quarter of 2014,
Review the attached.