AntiSpam & Antivirus Automatic Scheduled Updates Problem
Options
Mark as New

Bookmark

Subscribe

Mute
‎08-07-2021 08:50 PM
Hi Dear Support
According to the Security Service -> Automatic Updates Period time, ESA try to get latest updates for all modules. Most of the time i see it works but not for all modules (As per Attachments Screenshots).
But when i run the following commands in CLI mode, all Antivurus & AntiSpam modules, become updates. So could you please help me why it happened & how can i get all module updates at the same time.
I know that, some parts of modules frequently get updates per day (e.g Antivirus/Antispam Signature) but why when i run commands from CLI, All become update at the same time?
1. updatenow force
2. talosupdate force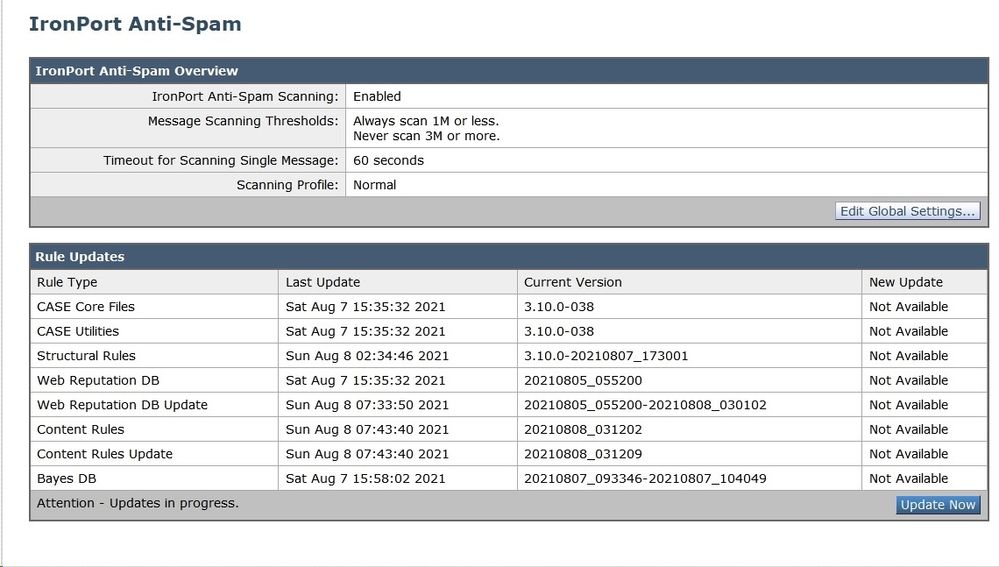 Before run commands from CLI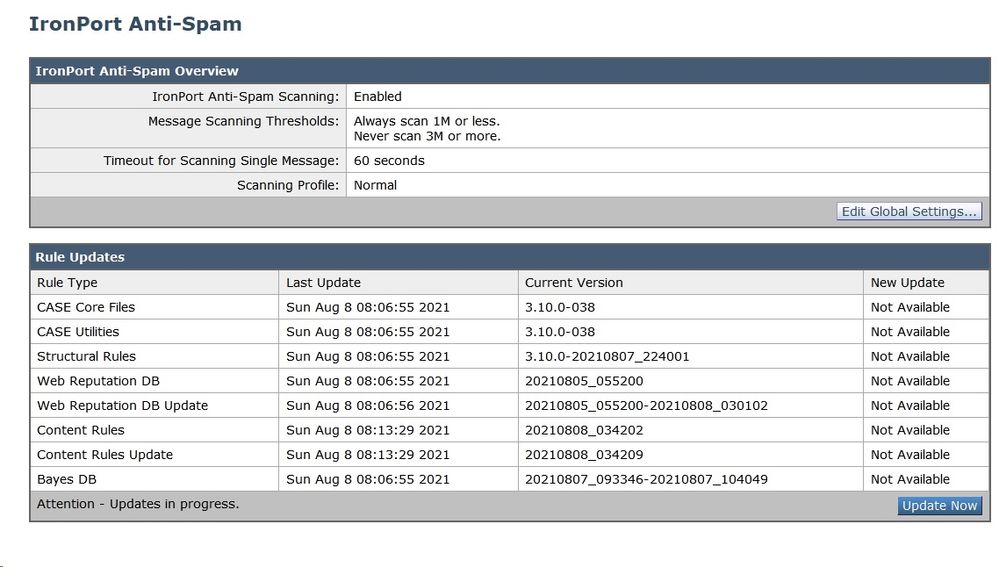 After run two commands.
Best Regards