Highlighted
Mark as New

Bookmark

Subscribe

Mute

Email to a Friend
hello everyone. i am new to networking and facing some issues while practising in gns3. I am using static routes between ebgp peers to form neighborship. neighborships are done with loopback interfaces and i have end to end reachability. but when i manually shut down serial interface between r1 and r2, static route pointing towards r2 is not removed from from r1's routing table even if next hop is not reachable. so i am getting flapping neighborship between r1 and r2 when serial int between them is down. sometimes r1 can ping r2 via r4 sometimes it cant.
so how to remove static route if next hop is unreachable?
i want to configure the network as even if link between r1 and r2 goes down. r1 will still be able to talk to r2 via r4.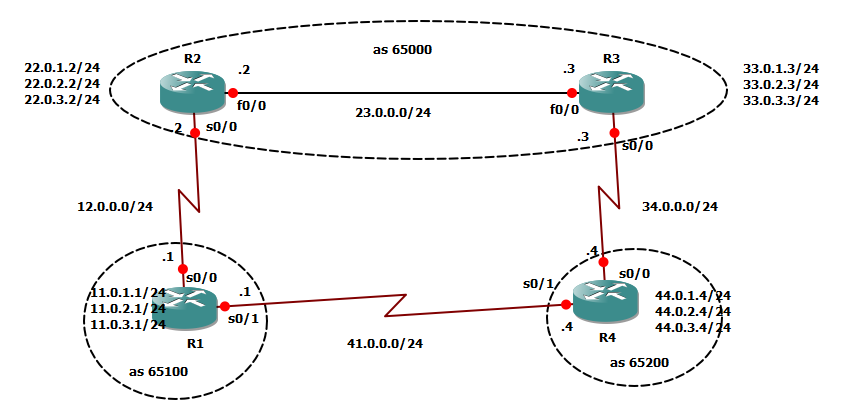 Highlighted
Mark as New

Bookmark

Subscribe

Mute

Email to a Friend
is another way to configure this network? only condition is ebgp neighborship must be form with static routes(i.e. no igp between ebgp peers) and when link between r1 and r2 goes down , r1 should still be able to ping to r2 via r4