Beginner
Mark as New

Bookmark

Subscribe

Mute

Email to a Friend
Hi All,
I've seen a number of examples of this setup where 2 blocks are being advertised from the customer site(s) and some form of load sharing is achieved. Say I am advertising a /24 block to the internet from my site. I have 2 /30 point-to-point connections ( Router 6509 A goes to ISP 1 and Router B 6509 goes to ISP 2). I will have eBGP peering sessions set up with the ISP's and iBGP peering between my own two routers.I am also using GLBP for gateway redundancy between my two routers. Can someone tell me what is the best setup to consider using if I want to achieve inbound/outbound loadsharing on these connections.Also what is there to consider in this scenario and what do i need to be aware of from a provider perspective etc. ?
Thanks in advance,
Frank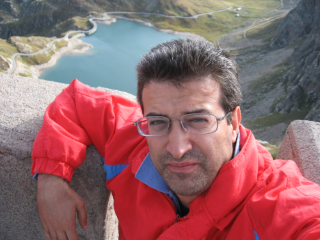 Hall of Fame Master
Mark as New

Bookmark

Subscribe

Mute

Email to a Friend
Hello Frank,
if you have only one /24 public address block you will be able to achieve outbound load balancing (to the internet) but not in the inbound direction.
if you had two /24 IP subnets you could try to influence return path with selective AS path prepending.
you would need a private agreement between you and the two ISPs in order to have them accept /25 prefixes and to route them between them the two providers.
being the two ISP links over two different routers you don't need the hidden command
bgp bestpath as-path multipath-relax
GLBP will be effective if client vlans are directly connected to border routers otherwise if there is a firewall it will behave like HSRP
Hope to help
Giuseppe
Beginner
Mark as New

Bookmark

Subscribe

Mute

Email to a Friend
Thanks a lot Giuseppe.
Frank
On Tue, Mar 16, 2010 at 2:19 PM, giuslar