Highlighted
Beginner
Mark as New

Bookmark

Subscribe

Mute

Email to a Friend
CEF and per-packet load balancing
We have four OC3 links across the atlantic and I was looking for a solution which would allow load balacing across the four links on a per-packet basis (not session). The objective is both resiliency i.e. being able to handle link failures transparently & balancing the load across all the links. BGP multptah looked like the ideal soultion. However, I was told that the CEF packet based load balancing is no longer supported by CISCO. Is this correct ? Is it applicable for all models ? Are there any other potential solutions?
Appreciate a response from the experts.
2 ACCEPTED SOLUTIONS
Highlighted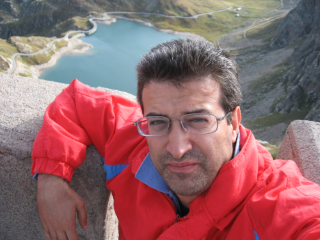 Hall of Fame Master
Mark as New

Bookmark

Subscribe

Mute

Email to a Friend
Hello Rittick,
per packet load balancing can cause out of order issues that can impact some applications.
In your case the delay of the four OC-3 links is different and they may be served by different SDH/SONET networks.
The potential for out of order packets of the same flow is high.
So you should use per flow load balancing that is recommended to avoid out of order issues, in this way the subsequent packets of the same flow will use the same path,
When multiple flows are present in the network you will see a fair enough distribution of flows over the 4 links.
Hope to help
Giuseppe
Highlighted
Beginner
Mark as New

Bookmark

Subscribe

Mute

Email to a Friend
Hi Rittick,
Interesting problem to solve - I'm with Elfiq Networks and caught this discussion thread. It sound like your 4 OC3's are MPLS lines (Vs public Internet traffic)? I may have a idea or two. Please confirm - thanks.
JP