Beginner
Mark as New

Bookmark

Subscribe

Mute

Email to a Friend
Cisco 1941 with IP Base License
Hi,
I currently purchased, Cisco 1941/K9 with 2 onboard GE, 2 EHWIC slots, 1 ISM slot, 256MB CF default, 512MB DRAM default, IP Base.
Questions
1. With IP Base License, will I be able to run Frame Relay? I really need reference on what works and what doesn't between these different technology package licenses ? Actually frame relay is running on it right now, hope it doesn't suddenly stop after 60 days...
2. As I understand in order to run MPLS, I will need to upgrade to Data License "SL-19-DATA-K9".
Since, I already have a Cisco 1941 to upgrade it, I need to order a spare license / paper PAK?
3. Does the IP Base License support site to site IPSEC VPN or do I need to purchase a security license "SL-19-SEC-K9"
4. Can I have both security and data license activated on the same device ?
5. If I do activate security or data license will I be able to use the IP Base features at the same time?
6. If I purchase a new Cisco 1941 with Data or Security License do I need to purchase the IP Base License then upgrade the license?
7. Is the 1941 suited for voice application routing ?
Sorry for the lot of questions.. but the more I read the more confusing it becomes.
Hope some one can clarrify the items above.
Thanks.
1 ACCEPTED SOLUTION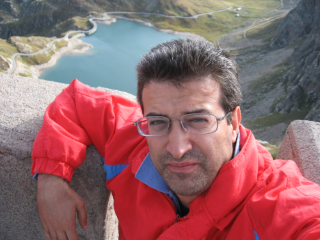 Hall of Fame Master
Mark as New

Bookmark

Subscribe

Mute

Email to a Friend
Hello Paul,
the reference document is the following for licensing on ISR G2
http://www.cisco.com/en/US/prod/collateral/routers/ps10616/white_paper_c11_556985.html#wp9000768
1) FR should be supported in IPBase license
from above document
>>Offers features found in IPBase IOS image on ISR 1800,2800 and 3800 + Flexible Netflow + IPV6 parity for IPV4 features present in IPBase.
note X.25 is mentioned in the first table FR it isn't.
2) You need to purchase a PAK and you should be able to generate the DATA license SAL from the portal following the instructions (there are also other methods described in the document)
3) you need SEC for IPSec VPN it means another PAK to buy
4) yes you can install all of the additional licenses in a single device
5) yes, they build on IP Base so you add features without removing any
6) no, the new device will be already with the correct licences from factory
>> On each shipped device IPBase software activation key is installed by default. Additional keys are installed by manufacturing depending on the customer order.
7) yes with the UC PAK
Hope to help
Giuseppe