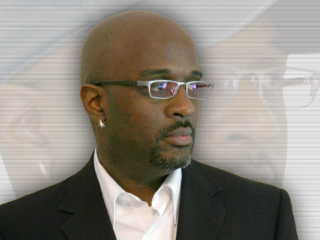 Beginner
Mark as New

Bookmark

Subscribe

Mute

Email to a Friend
Cisco 2511 Terminal Server
I am having some dificulties with my terminal server:
1#sho ver
Cisco Internetwork Operating System Software
IOS (tm) 2500 Software (C2500-I-L), Version 12.1(27b), RELEASE SOFTWARE (fc1)
Copyright (c) 1986-2005 by cisco Systems, Inc.
Compiled Tue 16-Aug-05 22:38 by pwade
Image text-base: 0x03041FDC, data-base: 0x00001000
ROM: System Bootstrap, Version 11.0(10c), SOFTWARE
BOOTLDR: 3000 Bootstrap Software (IGS-BOOT-R), Version 11.0(10c), RELEASE SOFTWARE (fc1)
T1 uptime is 43 minutes
System returned to ROM by power-on
System image file is "flash:c2500-i-l.121-27b.bin"
cisco 2511 (68030) processor (revision M) with 14336K/2048K bytes of memory.
Processor board ID 12023738, with hardware revision 00000000
Bridging software.
X.25 software, Version 3.0.0.
1 Ethernet/IEEE 802.3 interface(s)
2 Serial network interface(s)
16 terminal line(s)
32K bytes of non-volatile configuration memory.
16384K bytes of processor board System flash (Read ONLY)

Configuration register is 0x2102
I know it's old code and I will upgrade it soon but right now I just want to get my reverse telnet working.
Here what I have so far:
Building configuration...
Current configuration : 664 bytes
!
version 12.1
no service single-slot-reload-enable
service timestamps debug uptime
service timestamps log uptime
no service password-encryption
!
hostname T1
!
!
!
!
ip subnet-zero
ip host r1 2001 1.1.1.1
!
!
!
!
interface Loopback0
ip address 1.1.1.1 255.255.255.255
!
interface Ethernet0
no ip address
shutdown
!
interface Serial0
no ip address
shutdown
no fair-queue
!
interface Serial1
no ip address
shutdown
!
ip classless
ip http server
!
!
line con 0
exec-timeout 0 0
line 1 16
no exec
transport input all
stopbits 1
line aux 0
line vty 0 4
login
!
end
I'm using Sevure CRT 6.7.
Wehn I type in "r1" I get the following message "Trying r1 (1.1.1.1, 2001)... Open" and that it I get no further. I use the break squence to get back to the terminal server prompt and I run "sho session" and get the following output:
"
T1#sho session
Conn Host Address Byte Idle Conn Name
* 1 r1 1.1.1.1 0 0 r1
T1#r1
Trying r1 (1.1.1.1, 2001)... Open
It appears that my session is connected i just get no response my screen just stay locked on the "T1#r1
Trying r1 (1.1.1.1, 2001)... Open
Any suggestions...
Thanks,
g