Highlighted
Engager
Mark as New

Bookmark

Subscribe

Mute

Email to a Friend
Cisco 2951 high utilization
hi all,
i'm monitoring a 2951 router for high usage and latency. i've observed rxload is always 255/255.
would like to know if this is some kinda cosmetic bug? TIA!
2951 uptime is 13 weeks, 6 days, 2 hours, 25 minutes
System returned to ROM by power-on
System restarted at 08:23:49 SGT Wed Feb 6 2013
System image file is "flash0:c2951-universalk9-mz.SPA.151-4.M2.bin"
Last reload type: Normal Reload
#sh run int g0/0
Building configuration...
Current configuration : 170 bytes
!
interface GigabitEthernet0/0
description WAN
ip address 210.x.x.x 255.255.255.252
no ip route-cache
duplex full
speed 100
end
#sh int g0/0
GigabitEthernet0/0 is up, line protocol is up
Hardware is PQ3_TSEC, address is 70ca.9b69.8b00 (bia 70ca.9b69.8b00)
Description: WAN
Internet address is 210.x.x.x/30
MTU 1500 bytes, BW 2048 Kbit/sec, DLY 100 usec,
reliability 255/255, txload 182/255, rxload 255/255
Encapsulation ARPA, loopback not set
Keepalive set (10 sec)
Full Duplex, 100Mbps, media type is RJ45
output flow-control is unsupported, input flow-control is unsupported
ARP type: ARPA, ARP Timeout 04:00:00
Last input 00:00:00, output 00:00:00, output hang never
Last clearing of "show interface" counters never
Input queue: 1/75/557837/0 (size/max/drops/flushes); Total output drops: 0
Queueing strategy: fifo
Output queue: 0/40 (size/max)
5 minute input rate 10815000 bits/sec, 1153 packets/sec
5 minute output rate 1468000 bits/sec, 764 packets/sec
14623123094 packets input, 12988754400205 bytes, 0 no buffer
Received 0 broadcasts (0 IP multicasts)
0 runts, 0 giants, 148492 throttles
1 input errors, 1 CRC, 0 frame, 0 overrun, 0 ignored
0 watchdog, 0 multicast, 0 pause input
12250946257 packets output, 2774799430012 bytes, 0 underruns
0 output errors, 0 collisions, 2 interface resets
0 unknown protocol drops
0 babbles, 0 late collision, 0 deferred
4 lost carrier, 0 no carrier, 0 pause output
0 output buffer failures, 0 output buffers swapped out
Hall of Fame Community Legend
Mark as New

Bookmark

Subscribe

Mute

Email to a Friend
Cisco 2951 high utilization
Enable IP Netflow so you can determine WTF is going on and where the traffic is coming from.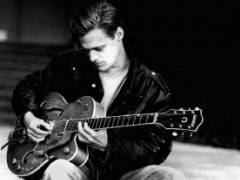 Participant
Mark as New

Bookmark

Subscribe

Mute

Email to a Friend
Cisco 2951 high utilization
You may need to check the traffic passing on this is genuine traffic. If so hardware upgrade could resolve this as the router is not capable of handling this huge traffic.