Highlighted
Beginner
Mark as New

Bookmark

Subscribe

Mute

Email to a Friend
CISCO 3845 add more giga-wan port but slots full
Hi I want to add one more giga-port to Cisco 3845 but all slots are occupied
" 3825: 2 used / 0 Free "

is there other module with more Giga WAN port can swap besides NM-1GE thx
Highlighted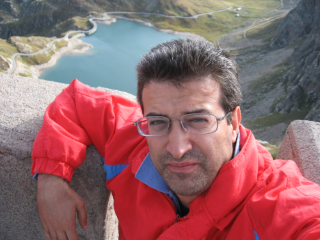 Hall of Fame Master
Mark as New

Bookmark

Subscribe

Mute

Email to a Friend
Re: CISCO 3845 add more giga-wan port but slots full
Hello @SimonLI08960 ,
a SW based router like the C3825 is not really capable of multi gigabit performance , I think this is the reason why an NM-2GE module does not exist.
However, you can use Vlan based subinterfaces as a way to have more logical interfaces and connect one GE to a switch port configured as a trunk allowing the Vlans.
This can provide you additional logical interfaces.
Hope to help
Giuseppe
Highlighted
VIP Expert
Mark as New

Bookmark

Subscribe

Mute

Email to a Friend
Re: CISCO 3845 add more giga-wan port but slots full
As already noted by Giuseppe, the 3825, although it has gig ports, isn't really suitable to support even a single gig port at (sustained) full speed. It's only rated at 385 Kpps for minimum size Ethernet (about 179 Mbps) without advanced features being used.

Can it deliver higher rates? With larger packets it can.