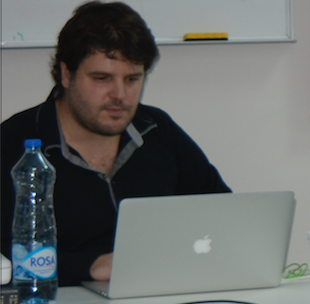 Enthusiast
Mark as New

Bookmark

Subscribe

Mute

Email to a Friend
Hi!
I'm trying to configure Cisco CISCO881G-K9 3G router to connect to mobile network without success. The cellular interface gets up but it doesn't receive IP address
It seems that profile isn't activated and it should've been. Am I right?
I've attached running config and some other information gathered from router.
Any idea?
Regards,
Jernej
1 ACCEPTED SOLUTION
Beginner
Mark as New

Bookmark

Subscribe

Mute

Email to a Friend
Hello Jernej,
You need to use the dailer interface ( in your running config i was not able to see the dailer config section) please use the below template to complete the config
multilink bundle-name authenticated
chat-script internet "" "ATDT*98*1#" TIMEOUT 60 "CONNECT"
interface Cellular0
no ip address
ip virtual-reassembly
encapsulation ppp
dialer in-band
dialer pool-member 2
dialer-group 2
async mode interactive
!
interface Dialer2
ip address negotiated
encapsulation ppp
dialer pool 2
dialer idle-timeout 0
dialer string internet
dialer persistent
dialer-group 2
no cdp enable
ppp chap hostname dummy (just put one name)
ppp chap password 0 dummytest (just put something)
ppp ipcp dns request
!
line con 0
login local
no modem enable
line aux 0
line 3
script dialer internet
no exec
rxspeed 7200000
txspeed 2000000
line 4
exec-timeout 0 0
timeout login response 0
privilege level 0
modem answer-timeout 0
modem dtr-delay 0
activation-character 0
exec-character-bits 8
special-character-bits 8
no exec
length 0
width 0
no history
no editing
transport preferred none
transport input none
transport output none
escape-character soft 0
escape-character 0
no ip tcp input-coalesce-threshold
callback forced-wait 0
callback nodsr-wait 0
stopbits 1
speed 115000
Try these and update.. Thanks | Sudheesh ( Rate me if this useful)