Highlighted
Beginner
Mark as New

Bookmark

Subscribe

Mute

Email to a Friend
Cisco Sup2T VSS IO Card and ACE10 Support as Service Module
Hello,
We are planning to upgrade an 6509-E chassis with Sup720-3B to a VSS structure. There are 6748 with DFC-3B, and 6724 DFC-3B cards, and ACE10 and Fwsm on each chassis.
Reading the DataSheet and VSS Deployment guide, we need to upgrade 6748 line cards from DFC-3Bs to DFC-4A with a DFC upgrade. Also the Supervisor cards will be changed to SUP2T, and 6816 cards will be added for 10G deployment.
http://www.cisco.com/en/US/prod/collateral/modules/ps2797/ps11878/qa_c67-648478.html
Is ACE10 and FWSM Service modules supported when the VSS is used with SUP2T? On the Datasheet of Sup2T ACE20 is mentioned to be supported, but VSS is not spefically mentioned. FWSM module is also the same, it is on the datasheet but VSS is not mentioned for FWSM as well. Also on the Release notes ACE10 or ACE20 Support is mentioned but not clear whether only ACE20 or both versions are supported for IOS 12.2(50)SY Release:
http://www.cisco.com/en/US/docs/interfaces_modules/services_modules/ace/vA2_3_x/Release/Note/RACEA2_3_X.html. The same software A2_3(4) runs on both ACE10 and ACE20, so may be possible both are supported if there is no main architectural difference. Also found a slide that includes ACE10 for IOS 12.2(50)SY.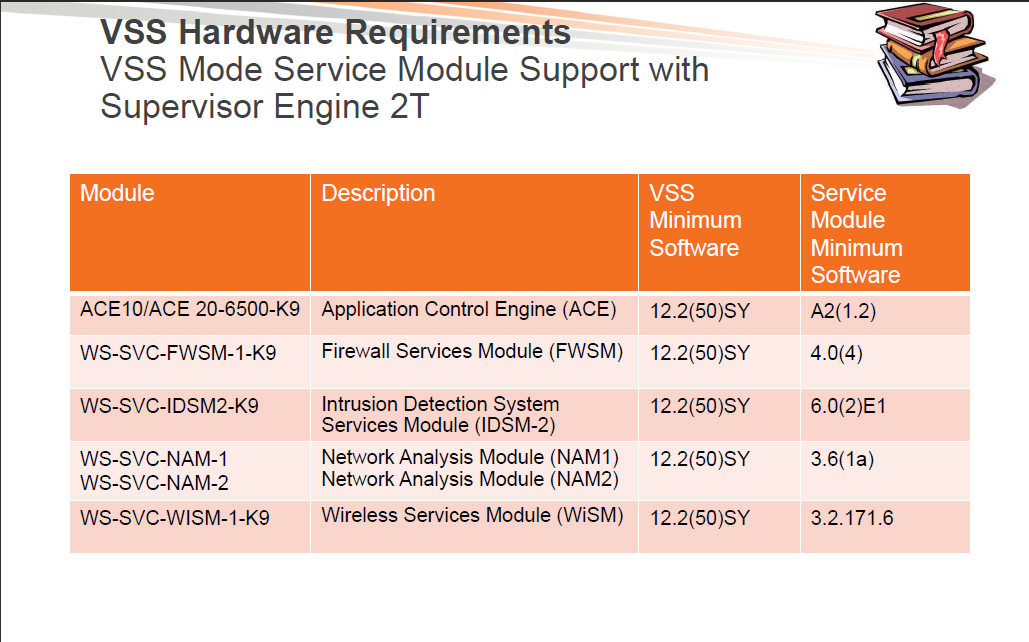 If ACE10 does need to be changed to ACE20 or ACE30, is there a method to upgrade it with a daughter card upgrade, or a new pair of ACEs needed? ACE30-UPG-04-K9 is the upgrade product code for ACE10.
As a workaround, choosing a Sup720-10G supervisor may work with ACE10 modules, but they are more expensive and less performance. But Sup720-10G will not get 80G performance from the next generation 6908 modules, so it is why Sup2T seems better choice.
Thanks and Best Regards,