Highlighted
Beginner
Mark as New

Bookmark

Subscribe

Mute

Email to a Friend
Dual hub single DMVPN cloud split spoke
Hi,
My current setup =
2 DMVPN Phase 2 hubs (Hub1 & Hub2)
Single DMVPN Cloud
Multiple spoke sites with single tunnel(Tu0)
Requirement =
2 tunnels at spoke. 1 to each hub router (Tu0>Hub1 & Tu1>Hub2)
No change in DMVPN cloud
Goal =
Load some traffic on Hub2
Currently all traffic is flowing via Hub1 on account of EIGRP delay configured on Hub2.
Forward & reverse traffic is required to be symmetric.
Can i configure 2 tunnels tu0 & tu1 on spoke location to reach each of the tunnel on hub.
I can share some load on Hub2 by changing delay on Tu0 & using offset lists in outward direction.
Need your comments if this is feasible to do.
Thanks
1 ACCEPTED SOLUTION
Highlighted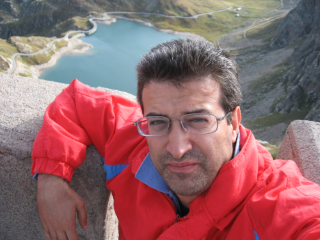 Hall of Fame Master
Mark as New

Bookmark

Subscribe

Mute

Email to a Friend
Hello Kapish2007,
your requirements are in conflict:
you would like to keep a single DMVPN cloud and at the same time use two different multipoint GRE Tunnels on spokes.
This is not feasible: the second MGRE Tunnel should use a different internal IP subnet managed by NHRP and a different NHRP server (on Hub2) and would qualify for a dual DMVPN cloud deployment.
Actually two interfaces either logical or physical cannot have an IP address in the same IP subnet ( an address overlapping error is generated by CLI parser and second command is rejected)
Because offset-list can be used inbound and outbound in EIGRP on current Hub1 and Hub2 you should be able to get some load balancing and symmetric paths also in the current setup.
Hope to help
Giuseppe