Beginner
Mark as New

Bookmark

Subscribe

Mute

Email to a Friend
2 ACCEPTED SOLUTIONS
VIP Advisor
Mark as New

Bookmark

Subscribe

Mute

Email to a Friend
we are not sure how your network topology
if the internet connection terminated to internet router, that internet router connected to 9300
internet modem---9300----MX100 is the right way doing.
10.21.X.X - to go this IP address to internet you need to NAT in internet router ?
post router and switch configuration of your exiting one so we can suggest for the migration to 9300 and re-ip.
BB
*** Rate All Helpful Responses ***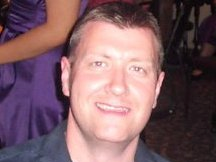 VIP Advisor
Mark as New

Bookmark

Subscribe

Mute

Email to a Friend
Hello
I would assume the reason why you have the 3650 in between the MX's is that you only have one ISP connected to (vlan 24 port gig1/0/1- as such I would have expected both the MX's also vlan 24, I do see two other ports gig1/0/-2 -3 in vlan 24 so are these being used for the HA resiliency?

However those ports (gig1/0/-2 -3) have descriptions as ALLSTREAM, can you tell us what this is or is it just a ghost entry.

Port gig1/0/11 is in vlan 10 (10.21.64.0/21) which looks like its the meraki inside lan facing port on the same broadcast network as various other devices including a WLC, is this is separate WLC or a meraki wireless appliance?


You mention
---

@Tazio4436 wrote:


I am re-iping the exiting network from 10.35.X.X to 10.21.X.X.

---
I don't see any reference to the 10.31.x.x subnet so where does this L3 subnet reside and also what 10.21.x.x. subnet are you wanting to change this addressing to again I am assume this would be 10.21.64.0/21 (vlan 10) or it is 10.21.0.0/21 (vlan2)
Lasty
---

@Tazio4436 wrote:


How to connect Meraki 100 to Cisco 9300




---
Where does the 9300 come into play with this design, are you wanting to migrate from the 3650 stack to the 9300


kind regards
Paul

Please rate and mark posts accordingly if you have found any of the information provided useful.
It will hopefully assist others with similar issues in the future