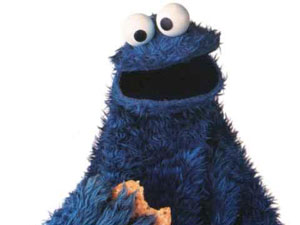 Beginner
Mark as New

Bookmark

Subscribe

Mute

Email to a Friend
How to Figure Out Why a Prefix is OOP in PfR/OER?
Hi everyone,
I've recently configured OER on a c2811 (serving as both master & border router) and noticed that two of my six learned prefixes are in an "Out Of Policy" state. All six prefixes are learned via BGP from the same interface.
I can't for the life of me figure out why the two OOP prefixes are, well, OOP. I don't see any critical difference in any "show" command I can think of to throw at the router, nor is there anything in the OER config which would penalize those prefixes. Any ideas?
Thanks!
-Pete Hummon, AT&T
================================================================================================
2811-LSL#show run | begin oer master

oer master
max-range-utilization percent 100
logging
!
border 1.1.1.1 key-chain OER
interface Vlan713 internal
interface Vlan13 internal
interface Vlan11 internal
interface FastEthernet0/1 internal
interface Dialer0 external
max-xmit-utilization absolute 1
interface Serial1/0.394 external
max-xmit-utilization percentage 100
!
learn
throughput
periodic-interval 0
monitor-period 1
list seq 101 refname web
traffic-class application nbar http
aggregation-type bgp
throughput
api provider 1
host-address 10.13.1.2 key-chain OER
no resolve delay
!
!
oer border
local Loopback0
master 1.1.1.1 key-chain OER

...
2811-LSL#
2811-LSL#show oer master prefix
OER Prefix Statistics:
Pas - Passive, Act - Active, S - Short term, L - Long term, Dly - Delay (ms),
P - Percentage below threshold, Jit - Jitter (ms),
MOS - Mean Opinion Score
Los - Packet Loss (packets-per-million), Un - Unreachable (flows-per-million),
E - Egress, I - Ingress, Bw - Bandwidth (kbps), N - Not applicable
U - unknown, * - uncontrolled, + - control more specific, @ - active probe all
# - Prefix monitor mode is Special, & - Blackholed Prefix
% - Force Next-Hop, ^ - Prefix is denied
Prefix State Time Curr BR CurrI/F Protocol
PasSDly PasLDly PasSUn PasLUn PasSLos PasLLos
ActSDly ActLDly ActSUn ActLUn EBw IBw
ActSJit ActPMOS ActSLos ActLLos
-------------------------------------------------------------------------------------------
172.22.1.4/30 INPOLICY* 0 1.1.1.1 Se1/0.394 U
U U 0 0 0 0
U U 0 0 0 0
N N
172.22.1.8/30 INPOLICY* 0 1.1.1.1 Se1/0.394 U
U U 0 0 0 0
U U 0 0 0 0
N N
172.22.1.24/30 OOPOLICY* 790 1.1.1.1 Se1/0.394 U
U U 0 0 0 0
U 25 0 0 1 0
N N
172.22.1.32/30 OOPOLICY* 1215 1.1.1.1 Se1/0.394 U
U U 0 0 0 0
U 126 0 0 1 0
N N
2.2.2.2/32 INPOLICY* 0 1.1.1.1 Se1/0.394 U
U U 0 0 0 0
U U 0 0 1 1
N N
3.3.3.3/32 INPOLICY* 0 1.1.1.1 Se1/0.394 U
U U 0 0 0 0
U U 0 0 1 2
N N
2811-LSL#
================================================================================================