Highlighted
Beginner
Mark as New

Bookmark

Subscribe

Mute

Email to a Friend
how to reduce bgp convergence?
Hello there,
I have one question about convergence of BGP.
I will test by myself but i cannot do it right now so i need your help.
after finishing setting up my test environment, i will test with your advice as well.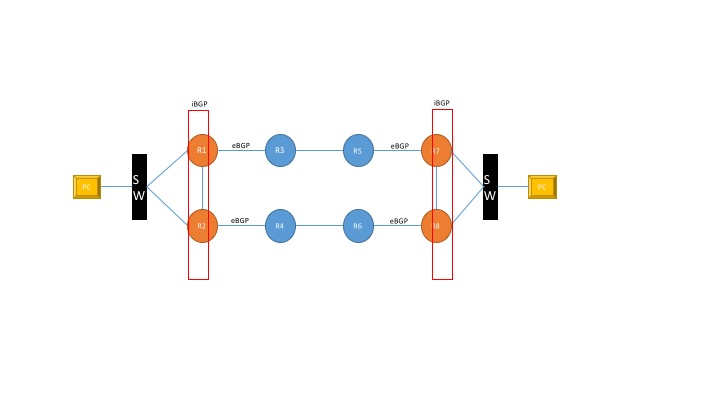 Left side PC is pining to right side PC with option -t
the path is PC -> R1 -> R3 -> R5 -> R7 -> PC
when the link between R5 and R7 is failed, it takes quite long time to take backup path which is PC->R1->R2->R4->R6->R8->PC
so i tuned the advertisement time from default to 0 at R7, R8 router. after that, the convergence time is quite fast but still take around 10 second.
Is there any way to reduce this convergence more?
there's strict rule that only can change the configuration on Orange router (R1, R2, R7, R8)
Thank you.
Highlighted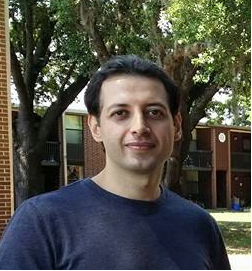 Collaborator
Mark as New

Bookmark

Subscribe

Mute

Email to a Friend
Hello,
It is depending on what type of link you have between R5 an R7. If you shutdown link on R5, R7 detects it? if it is Ethernet link, probably not.
BGP hold timer is 180 second. It means BGP keeps the neighbor up for 180S if link is not in down status(make sure you have configured (bgp fast-external-fallover)
On your side, you can configure BFD.
http://www.cisco.com/c/en/us/td/docs/ios-xml/ios/iproute_bgp/configuration/xe-3s/irg-xe-3s-book/bgp_support_for_bfd.html
Also you can use IP SLA
http://www.networking-forum.com/blog/?p=2401
But still you need some sort of link failure detection on your service provider side.
Masoud
Highlighted
VIP Mentor
Mark as New

Bookmark

Subscribe

Mute

Email to a Friend
Hi
As Masoud mentioned you can add to the peering bgp fall-over, or BFD, check this link:
http://blog.ine.com/2010/11/22/understanding-bgp-convergence/



>> Marcar como útil o contestado, si la respuesta resolvió la duda, esto ayuda a futuras consultas de otros miembros de la comunidad. <<