Beginner
Mark as New

Bookmark

Subscribe

Mute

Email to a Friend
Hi All,
Having issue with IPSEC tunnel. I only control our side, other side is vendor side.
If we initiate connection to them (e.g. telnet) we can connect and pass traffic with no issue. If they try to telnet to us, they get timeout. they say that the traffic is going through the tunnel, but they are not getting any return traffic. I suspect either 1) we are missing a route, or 2) we are missing some kind of config wrt NAT. I have attached a sanitized version of our config.
We have IPSEC tunnel on outside Internet interface GI0/0/0 from our public address 38.38.38.98 to vendor side 198.198.4.38, which is working fine.
We can successfully connect (e.g. telnet) from our server 10.10.10.50 on inside interface GI0/1/2 across the tunnel to target host 198.198.4.51.
But 198.198.4.51 cannot initiate a telnet connection to 10.10.10.50.
Any obvious reason why? Thank you!
1 ACCEPTED SOLUTION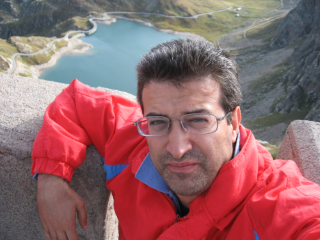 Hall of Fame Expert
Mark as New

Bookmark

Subscribe

Mute

Email to a Friend
Hello JamesS4,
be aware of the static NAT statement
>> ip nat inside source static tcp 10.10.10.50 30001 38.38.38.98 30001 extendable
if remote site attempts to access TCP port 30001 instead of TCP port 23 this static NAT is triggered and this would explain why you see packets from WAN address 38.38.38.98 to remote IP address out of the VPN.
Check with the other side people what TCP port they are trying to access.
Also if available use a different internal host in network 10.10.10.0/24 that is not object of static NAT for additional tests with the other side.
Hope to help
Giuseppe