Highlighted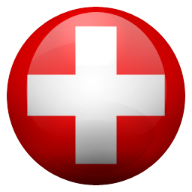 Beginner
Mark as New

Bookmark

Subscribe

Mute

Email to a Friend
ISR 1100 no internet access
I have been trying to get the ISR1100 (C1111-8P) connected to the internet, but no luck...
My ISP is UPC Cable.
Modem provides a dynamic IP so DHCP is required to obtain the public IP address.
I do get a public IP address.
When I set
ip route 0.0.0.0 0.0.0.0 GigabitEthernet0/0/0
Then I can not ping from the Router to the internet
When I delete this route then the gateway of last resort is set.
Gateway of last resort is 62.**.**.** to network 0.0.0.0
Then I can ping 8.8.8.8 from the Router but not out from the local network.
There must be a issue with NAT perhaps?
Below part of the config:
rt01#show run
Building configuration...


Current configuration : 6990 bytes
!
! Last configuration change at 14:06:47 UTC Sat Aug 18 2018 by paul
! NVRAM config last updated at 12:21:53 UTC Sat Aug 18 2018 by paul
!
version 16.8
service timestamps debug datetime msec
service timestamps log datetime msec
service password-encryption
platform qfp utilization monitor load 80
no platform punt-keepalive disable-kernel-core
!
hostname rt01
!
boot-start-marker
boot-end-marker
!
!
!
no aaa new-model
clock timezone UTC 2 0
!
ip name-server 91.239.100.100 84.200.70.40
ip domain name home.*************.ch
ip dhcp excluded-address 192.168.10.0 192.168.10.101
!
ip dhcp pool Computers
 network 192.168.10.0 255.255.255.0
 default-router 192.168.10.1 
 dns-server 192.168.10.1 
!
!
subscriber templating
! 
!
multilink bundle-name authenticated
!
!
!
diagnostic bootup level minimal
!
spanning-tree extend system-id
!
!
!
redundancy
 mode none
!
!
!
!
vlan internal allocation policy ascending
!
!
!
!
interface GigabitEthernet0/0/0
 description WAN
 ip address dhcp
 ip nat outside
 negotiation auto
!
interface GigabitEthernet0/0/1
 no ip address
 negotiation auto
 shutdown
!
interface GigabitEthernet0/1/0
 description LAN
 switchport mode trunk
!
interface GigabitEthernet0/1/1
 shutdown
!
interface GigabitEthernet0/1/2
 shutdown
!
interface GigabitEthernet0/1/3
 shutdown
!
interface GigabitEthernet0/1/4
 shutdown
!
interface GigabitEthernet0/1/5
 shutdown
!
interface GigabitEthernet0/1/6
 shutdown
!
interface GigabitEthernet0/1/7
 switchport access vlan 10
 switchport mode access
!
interface Vlan1
 no ip address
!
interface Vlan10
 ip address 192.168.10.1 255.255.255.0
!
interface Vlan20
 ip address 192.168.20.1 255.255.255.0
!
interface Vlan40
 ip address 192.168.40.1 255.255.255.0
!
ip nat inside source list NAT interface GigabitEthernet0/0/0 overload
ip forward-protocol nd
no ip http server
ip http authentication local
ip http secure-server
ip http secure-port 4456
ip dns server
ip route 0.0.0.0 0.0.0.0 GigabitEthernet0/0/0
ip route 10.0.0.0 255.0.0.0 Null0
ip route 172.16.0.0 255.240.0.0 Null0
ip route 192.168.0.0 255.255.0.0 Null0
ip ssh time-out 60
ip ssh authentication-retries 5
!
!
ip access-list standard NAT
 permit 192.168.10.0 0.0.0.255
!
access-list 101 remark -[Restrict VTY access]-
access-list 101 permit ip 192.168.10.0 0.0.0.255 any
!
!!
!
control-plane
!
!
line con 0
 exec-timeout 30 0
 logging synchronous
 transport input none
 stopbits 1
line vty 0 4
 access-class 101 in
 logging synchronous
 login local
 length 0
 transport input ssh
!
wsma agent exec
!
wsma agent config
!
wsma agent filesys
!
wsma agent notify
!
!
end

rt01#
Interfaces
rt01#show ip int br
Interface              IP-Address      OK? Method Status                Protocol
GigabitEthernet0/0/0   62.**.**.**     YES DHCP   up                    up      
GigabitEthernet0/0/1   unassigned      YES manual down                  down    
GigabitEthernet0/1/0   unassigned      YES unset  up                    up      
GigabitEthernet0/1/1   unassigned      YES unset  administratively down down    
GigabitEthernet0/1/2   unassigned      YES unset  administratively down down    
GigabitEthernet0/1/3   unassigned      YES unset  administratively down down    
GigabitEthernet0/1/4   unassigned      YES unset  administratively down down    
GigabitEthernet0/1/5   unassigned      YES unset  administratively down down    
GigabitEthernet0/1/6   unassigned      YES unset  administratively down down    
GigabitEthernet0/1/7   unassigned      YES unset  down                  down    
Vlan1                  unassigned      YES unset  up                    up      
Vlan10                 192.168.10.1    YES NVRAM  up                    up      
Vlan20                 192.168.20.1    YES NVRAM  up                    up      
Vlan40                 192.168.40.1    YES NVRAM  up                    up      
rt01#

rt01#show ip route
Codes: L - local, C - connected, S - static, R - RIP, M - mobile, B - BGP
       D - EIGRP, EX - EIGRP external, O - OSPF, IA - OSPF inter area 
       N1 - OSPF NSSA external type 1, N2 - OSPF NSSA external type 2
       E1 - OSPF external type 1, E2 - OSPF external type 2
       i - IS-IS, su - IS-IS summary, L1 - IS-IS level-1, L2 - IS-IS level-2
       ia - IS-IS inter area, * - candidate default, U - per-user static route
       o - ODR, P - periodic downloaded static route, H - NHRP, l - LISP
       a - application route
       + - replicated route, % - next hop override, p - overrides from PfR
IP Route
rt01#show ip route
Codes: L - local, C - connected, S - static, R - RIP, M - mobile, B - BGP
       D - EIGRP, EX - EIGRP external, O - OSPF, IA - OSPF inter area 
       N1 - OSPF NSSA external type 1, N2 - OSPF NSSA external type 2
       E1 - OSPF external type 1, E2 - OSPF external type 2
       i - IS-IS, su - IS-IS summary, L1 - IS-IS level-1, L2 - IS-IS level-2
       ia - IS-IS inter area, * - candidate default, U - per-user static route
       o - ODR, P - periodic downloaded static route, H - NHRP, l - LISP
       a - application route
       + - replicated route, % - next hop override, p - overrides from PfR

Gateway of last resort is 0.0.0.0 to network 0.0.0.0

S*    0.0.0.0/0 is directly connected, GigabitEthernet0/0/0
      10.0.0.0/8 is variably subnetted, 2 subnets, 2 masks
S        10.0.0.0/8 is directly connected, Null0
S        10.***.***.129/32 [254/0] via 62.**.**.1, GigabitEthernet0/0/0
      62.0.0.0/8 is variably subnetted, 2 subnets, 2 masks
C        62.**.**.0/24  is directly connected, GigabitEthernet0/0/0
L        62.**.**.**/32   is directly connected, GigabitEthernet0/0/0
S     172.16.0.0/12 is directly connected, Null0
S     192.168.0.0/16 is directly connected, Null0
      192.168.10.0/24 is variably subnetted, 2 subnets, 2 masks
C        192.168.10.0/24 is directly connected, Vlan10
L        192.168.10.1/32 is directly connected, Vlan10
      192.168.20.0/24 is variably subnetted, 2 subnets, 2 masks
C        192.168.20.0/24 is directly connected, Vlan20
L        192.168.20.1/32 is directly connected, Vlan20
      192.168.40.0/24 is variably subnetted, 2 subnets, 2 masks
C        192.168.40.0/24 is directly connected, Vlan40
L        192.168.40.1/32 is directly connected, Vlan40
rt01#
1 ACCEPTED SOLUTION
Highlighted

VIP Expert
Mark as New

Bookmark

Subscribe

Mute

Email to a Friend
Here is the full working config (important parts marked in bold):
Current configuration : 6990 bytes
!
! Last configuration change at 14:06:47 UTC Sat Aug 18 2018 by paul
! NVRAM config last updated at 12:21:53 UTC Sat Aug 18 2018 by paul
!
version 16.8
service timestamps debug datetime msec
service timestamps log datetime msec
service password-encryption
platform qfp utilization monitor load 80
no platform punt-keepalive disable-kernel-core
!
hostname rt01
!
boot-start-marker
boot-end-marker
!
no aaa new-model
clock timezone UTC 2 0
!
ip name-server 91.239.100.100 84.200.70.40
ip domain name home.*************.ch
ip dhcp excluded-address 192.168.10.0 192.168.10.101
!
ip dhcp pool Computers
network 192.168.10.0 255.255.255.0
default-router 192.168.10.1
dns-server 192.168.10.1
!
subscriber templating
!
multilink bundle-name authenticated
!
diagnostic bootup level minimal
!
spanning-tree extend system-id
!
redundancy
mode none
!
vlan internal allocation policy ascending
!
interface GigabitEthernet0/0/0
description WAN
ip address dhcp
ip nat outside
negotiation auto
!
interface GigabitEthernet0/0/1
no ip address
negotiation auto
shutdown
!
interface GigabitEthernet0/1/0
description LAN
switchport mode trunk
!
interface GigabitEthernet0/1/1
shutdown
!
interface GigabitEthernet0/1/2
shutdown
!
interface GigabitEthernet0/1/3
shutdown
!
interface GigabitEthernet0/1/4
shutdown
!
interface GigabitEthernet0/1/5
shutdown
!
interface GigabitEthernet0/1/6
shutdown
!
interface GigabitEthernet0/1/7
switchport access vlan 10
switchport mode access
!
interface Vlan1
no ip address
!
interface Vlan10
ip address 192.168.10.1 255.255.255.0
ip nat inside
!
interface Vlan20
ip address 192.168.20.1 255.255.255.0
ip nat inside
!
interface Vlan40
ip address 192.168.40.1 255.255.255.0
ip nat inside
!
ip nat inside source list NAT interface GigabitEthernet0/0/0 overload
ip forward-protocol nd
no ip http server
ip http authentication local
ip http secure-server
ip http secure-port 4456
ip dns server
!
ip route 0.0.0.0 0.0.0.0 GigabitEthernet0/0/0 dhcp
ip route 10.0.0.0 255.0.0.0 Null0
ip route 172.16.0.0 255.240.0.0 Null0
--> no ip route 192.168.0.0 255.255.0.0 Null0
ip ssh time-out 60
ip ssh authentication-retries 5
!
ip access-list standard NAT
permit 192.168.10.0 0.0.0.255
permit 192.168.20.0 0.0.0.255
permit 192.168.40.0 0.0.0.255
!
access-list 101 remark -[Restrict VTY access]-
access-list 101 permit ip 192.168.10.0 0.0.0.255 any
!
control-plane
!
line con 0
exec-timeout 30 0
logging synchronous
transport input none
stopbits 1
line vty 0 4
access-class 101 in
logging synchronous
login local
length 0
transport input ssh
!
wsma agent exec
!
wsma agent config
!
wsma agent filesys
!
wsma agent notify
!
end