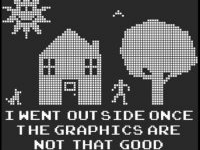 Beginner
Mark as New

Bookmark

Subscribe

Mute

Email to a Friend
Original NVCONFIG doesnt have correct MAGIC number
What exactly does that mean?
NVCONFIG doesn't have correct magic number?
System Bootstrap, Version 12.4(13r)T, RELEASE SOFTWARE (fc1)
Copyright (c) 2006 by cisco Systems, Inc.
PLD version 0x10
GIO ASIC version 0x127
c1841 platform with 131072 Kbytes of main memory
Main memory is configured to 64 bit mode with parity disabled
Readonly ROMMON initialized
program load complete, entry point: 0x8000f000, size: 0xcb80
program load complete, entry point: 0x8000f000, size: 0xcb80
program load complete, entry point: 0x8000f000, size: 0x247e6cc
Self decompressing the image : #################################################
################################################################################
##################################################################### [OK]
IOMEM set to: 25
25 percent IO memory configuration is too large. Decreasing to 29360128 bytes.
PMem allocated: 104857600 bytes
Restricted Rights Legend
Use, duplication, or disclosure by the Government is
subject to restrictions as set forth in subparagraph
(c) of the Commercial Computer Software - Restricted
Rights clause at FAR sec. 52.227-19 and subparagraph
(c) (1) (ii) of the Rights in Technical Data and Computer
Software clause at DFARS sec. 252.227-7013.
cisco Systems, Inc.
170 West Tasman Drive
San Jose, California 95134-1706
Cisco IOS Software, 1841 Software (C1841-ADVIPSERVICESK9-M), Version 12.4(24)T1,
RELEASE SOFTWARE (fc3)
Copyright (c) 1986-2009 by Cisco Systems, Inc.
Compiled Fri 19-Jun-09 13:56 by prod_rel_team
Original NVCONFIG doesnt have correct MAGIC number
Recovering from BACKUP
This product contains cryptographic features and is subject to United
States and local country laws governing import, export, transfer and
use. Delivery of Cisco cryptographic products does not imply
third-party authority to import, export, distribute or use encryption.
Importers, exporters, distributors and users are responsible for
compliance with U.S. and local country laws. By using this product you
agree to comply with applicable laws and regulations. If you are unable
to comply with U.S. and local laws, return this product immediately.
Installed image archive
Cisco 1841 (revision 7.0) with 102400K/28672K bytes of memory.
Processor board ID FTX134680AL
2 FastEthernet interfaces
1 Virtual Private Network (VPN) Module
DRAM configuration is 64 bits wide with parity disabled.
191K bytes of NVRAM.
62720K bytes of ATA CompactFlash (Read/Write)
--- System Configuration Dialog ---
Would you like to enter the initial configuration dialog? [yes/no]:
1 ACCEPTED SOLUTION
Hall of Fame Cisco Employee
Mark as New

Bookmark

Subscribe

Mute

Email to a Friend
Hi Ben,
If this is the only issue related to the behavior of this router then it should be fine for education purposes. At worst, you will be unable to store the configuration and it won't be loaded during the next router bootup. It is also possible that the sequence of steps as described before will correct the issue. You could theoretically ask the seller to perform these steps for you - hopefully, he won't increase the price afterwards if the problem is corrected
Nevertheless, this may suggest a hardware problem, but if it is limited to the NVRAM, the router will still be usable.
Best regards,
Peter