Beginner
Mark as New

Bookmark

Subscribe

Mute

Email to a Friend
Hi all ,
When I captured OSPF packets I have noticed that there are unicast LSU and multicast LSU from the same device. What is the difference between each other. I have gone through many documents but there is no explanation about it .
1 ACCEPTED SOLUTION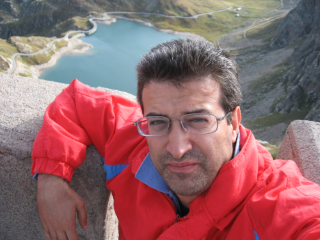 Hall of Fame Master
Mark as New

Bookmark

Subscribe

Mute

Email to a Friend
Hello @Ratheesh mv ,
an adjacency is always built between a pair of OSPF speaking devices.
>> Are DBD and LSR always unicast packets or is there any exception cases ?
I think they are always unicast as the first describe the database (LSA header, seq#, age time) not LSA body during Exchange state.
The second LSR lists a series of LSAs that the sender has noted as missing or older in its own DB and the packet is sent to stimulate a complete answer in form of LSU and here the LSA body contents is present
At the end of the process the two routers have their DB in sync and they reach the FULL state.
To be noted in a LAN segment with 4 or more routers non DR routers do not reach the FULL state between them they stop at Two ways. FULL state is reached with DR and BDR only. They are called neighbors they do not build an adjacency.
As this process requires a lot of resources DR and BDR had been introduced as a way to minimize the number of FULL adjacencies that need to be built and mantained over time.
15-20 years ago was quite common to have 10-20 OSPF routers or even more sharing the same segment interconnected via L2 switch.
As noted by @MHM Cisco World the OSPF network type does not from the number of neighbors but from the command
ip ospf network <type>
given in interface configuration mode.
Hope to help
Giuseppe