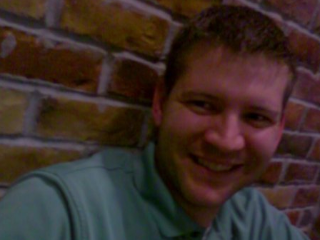 Beginner
Mark as New

Bookmark

Subscribe

Mute

Email to a Friend
Process Switching out on an ATM PVC in MLPPP bundle
I've been monitoring some behavior on a few MLPPP over ATM/FR bundles that we have. I've noticed that on the show atm pvc 0/x command that there is a large percentage of process switched packets compared to Fast Switched packets. This is built up on a 7206VXR with the following specs.
NPE-G1
PA-A3-OC3MM=
c7200-k91p-mz.122-31.SB17.bin
Can someone help me understand if this is normal? I would have thought there would be much more Fast Switched packets then Process Switched and if this is not normal I would like to try to figure out what is wrong.
ATM6/0.188: VCD: 50, VPI: 0, VCI: 188
VBR-NRT, PeakRate: 1725 (4069 cps), Average Rate: 1725 (4069 cps)
Burst Cells: 94
AAL5-LLC/SNAP, etype:0x0, Flags: 0x40, VCmode: 0x0, Encapsize: 12
OAM frequency: 0 second(s), OAM retry frequency: 1 second(s)
OAM up retry count: 3, OAM down retry count: 5
OAM Loopback status: OAM Disabled
OAM VC Status: Verified
OAM Loop detection: Disabled
ILMI VC status: Not Managed
VC is managed by OAM.
VC TxRingLimit: 4 particles
VC Rx Limit: 20 particles
InARP frequency: 15 minutes(s)
Transmit priority 4
InPkts: 221438101, OutPkts: 246144615, InBytes: 40691690352, OutBytes: 137974754046
InPRoc: 12, OutPRoc: 246144617, Broadcasts: 0
InFast: 221438066, OutFast: 195861930, InAS: 0, OutAS: 0
InPktDrops: 0, OutPktDrops: 0/0/0 (holdq/outputq/total)
InByteDrops: 0, OutByteDrops: 0
CrcErrors: 0, SarTimeOuts: 0, OverSizedSDUs: 0, LengthViolation: 0, CPIErrors: 0
Out CLP=1 Pkts: 0
OAM cells received: 202
F5 InEndloop: 0, F5 InSegloop: 0, F5 InAIS: 202, F5 InRDI: 0
OAM cells sent: 202
F5 OutEndloop: 0, F5 OutSegloop: 0, F5 OutAIS: 0, F5 OutRDI: 202
OAM cell drops: 0
Status: UP
PPP: Virtual-Access27 from Virtual-Template20
PPPoA Current State = LOCALLY_TERMINATED
PPPoA Latest Event = AAA gets dynamic attrs
PPPoA Latest Error = None
PPPoA Session ID = 383
PVC belongs to Multilink PPP Bundle Multilink20 as a PPPoA member link
Packets in VC Holdq:0 , Particles in VC Tx Ring:0
Regards,
Dave
Beginner
Mark as New

Bookmark

Subscribe

Mute

Email to a Friend
Not familar with the output from that command. The common way to look at switching path stats for IOS is "show int stats" which will show how many packets hit each switching path on an interface.
-Ben