Beginner
Mark as New

Bookmark

Subscribe

Email to a Friend
1 ACCEPTED SOLUTION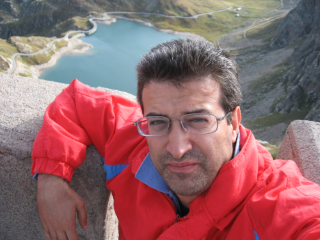 Hall of Fame Expert
Mark as New

Bookmark

Subscribe

Email to a Friend
Hello Kumar,
mutual redistribution is not needed if you just need to generate a default route in RIP.
Actually, as a security measure we should add the following block to route-map RIP-into-BGP to avoid re-injection of default RIP route into BGP
ip prefix-list ONLY-DEFAULT permit 0.0.0.0/0
route-map RIP-into-BGP deny 5
match address prefix ONLY-DEFAULT
route-map RIP-into-BGP permit 10
set community 65000:1
Mutual redistribution is only needed if you cannot send a default route in the RIP domain, because the default route should come from other devices.
Looking at your network diagram I think that having routers C1 and C2 to send default route to D1,D2 routers is acceptable and even recommended as RIPv2 sends a new copy of each route every 30 seconds 25 routes /RIP update packet.
So avoiding to send hundred of routes coming from BGP saves resources on RIP routers and increases the network stability.
Edit:
in the proposed solution RR1 and RR2 send a default route in iBGP regardless of having or not a default route in their local routing table.
This is achieved by BGP commands
neighbor C1 default-originate
neighbor C2 default-originate
Then C1 and C2 generate a default route in RIP only if they receive the iBGP default route from one of RR1 or RR2 or both for the RIP command
default-information originate
Hope to help
Giuseppe