Mark as New

Bookmark

Subscribe

Mute

Email to a Friend
router 2921 enough for BGP?
Hi all,
I need a router to connect to our ISP by BGP and in a future to a second ISP. Our ISP is going to provide us about 300.000 route entries by BGP. So router 2921 would be enough??? or should i go to a higher model???
We are going to have 100Mbps with this ISP and probably in 3 months we'll have to double it. Also we'll need IPv6 support.
I saw router performance
http://www.cisco.com/web/partners/downloads/765/tools/quickreference/routerperformance.pdf and it's has 480.000 PPS and 245 Mbps but for 64 bytes lenght packages. If the packets are bigger the throughput should be best I suppose... 1500 bytes about 5,5 Gbps.
In the case you consider the model is sufficient, the flash or RAM should be increased??
Thanks for your help,
Christian
Highlighted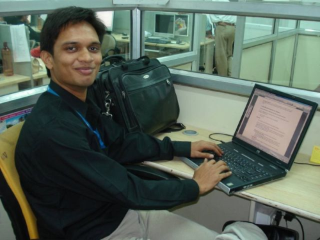 Contributor
Mark as New

Bookmark

Subscribe

Mute

Email to a Friend
router 2921 enough for BGP?
Hi Christian,
My suggestion will be, if you are not ISP, consider taking default route only from ISP.
If you get default route only from ISP via BGP, it shouldn't be the preoblem.
Moreover, it should be problem with one ISP giving you 300,000 routes, however you might be getting issues if you add another ISP in future.
Regards,
Smitesh
Mark as New

Bookmark

Subscribe

Mute

Email to a Friend
router 2921 enough for BGP?
I can understand that it wouldn't be able to talk BGP with two ISP or even with only one ISP?
Advisor
Mark as New

Bookmark

Subscribe

Mute

Email to a Friend
router 2921 enough for BGP?
Well you could use it with big memory but with redundant links and full Internet routing table better to go with higher end routers such as 3945, 7200 or you can consider cisco ASR 1000 series which fit in the edge very well with better performance
Hope this help
If helpful rate
VIP Expert
Mark as New

Bookmark

Subscribe

Mute

Email to a Friend
Re: router 2921 enough for BGP?
Disclaimer
The Author of this posting offers the information contained within this posting without consideration and with the reader's understanding that there's no implied or expressed suitability or fitness for any purpose. Information provided is for informational purposes only and should not be construed as rendering professional advice of any kind. Usage of this posting's information is solely at reader's own risk.
Liability Disclaimer
In no event shall Author be liable for any damages whatsoever (including, without limitation, damages for loss of use, data or profit) arising out of the use or inability to use the posting's information even if Author has been advised of the possibility of such damage.
Posting
From it's performance spec of 480 Kpps, it should be able to deal with 100 Mbps. Remember though, we usually need to account for duplex, so the corresponding spec of 245 Mbps should be halved.
Cisco in a ISR Performance Overview whitepaper recommends WAN bandwidth for up to 50 Mbps for this model. This is a conservative suggestion that allows for enabling almost any feature you might want to use, e.g. NAT, firewall, ACLs, etc.
Incidentally, in the same whitepaper they provide 1,500 byte max performance as 3.5 Gbps, not quite the 5.5 Gbps you were hoping for.
As to your question of can it handle two full instances of the Internet route table, with sufficient memory it probably could, but it might struggle with them.
I assume the reason you want the two different ISPs to provide full routing tables is so your outbound traffic can chose the "best path", as in theory, all destinations should be reachable via either ISP.
Unfortunately, Internet routing tables only indicate the path with least AS hops, which often isn't the best performing path. However, Cisco's OER/PfR can monitor multiple ISPs and choose the best performing path. Interestingly, it doesn't need Internet routing tables to do this.
Several years ago, I had a pair of 3660s each with a T3 to its ISP, each with both ISPs' Internet routing tables. Each was having difficulty dealing with the size of these route tables. (Had sufficient RAM, processor just overly busy.) I enabled OER with just a default route out to each ISP. Dramatic CPU reduction. Also obtained dynamic link load balancing and best performance to each destination.