Highlighted
Mark as New

Bookmark

Subscribe

Mute

Email to a Friend
RSP720-3C-GE SUP ENGINE REBOOT AUTOMATICALLY
RSP720-3C-GE .Hot Standby - Supervisor Module reboots Continuously in Cisco 7609-S router and there is no crash info messages in slave-sup-boot-disk.
i have done troubleshooting
1. Active/standby image version same
2.checked Active sup engine slot 5 and standby sup engine slot 6 respectively inserted the same.
3.re insert standby sup engine
4. restart the router
5. checked physical part on the slot - fine.
facing the issue automatically reboot standby sup engine.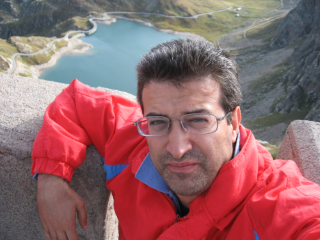 Hall of Fame Expert
Mark as New

Bookmark

Subscribe

Mute

Email to a Friend
Re: RSP720-3C-GE SUP ENGINE REBOOT AUTOMATICALLY
Hello ,
to understand if the issue is on the standby supervisor or on the C7600S chassis you would need a maintenance window of two hours:
you power off the chassis and swap supervisors in slot 5 and slot 6
You then power on the chassis and look at the results:
I see four possible cases:
a) the supervisor now in slot5 keeps rebooting --> the issue is on the supervior --> open an RMA for it
b) the supervisor now in slot 5 is stable, but the supervisor in slot6 keeps rebooting ---> the issue is on the chassis it is rare but it can happen
c) both swapped supervisors are stable. At this point I would swap again after a power cycle.
d) both swapped supervisors are not stable.
What about power usage in the chassis? there is enough power for all linecards and the supervisors ?
Hope to help
Giuseppe
Mark as New

Bookmark

Subscribe

Mute

Email to a Friend
Re: RSP720-3C-GE SUP ENGINE REBOOT AUTOMATICALLY
Thank you somuch. I will check and get back you. probabaly i will go with RMA,