Cisco Employee
Mark as New

Mark as Read

Bookmark

Subscribe

Email to a Friend
Get more with Firepower 6.6.1 – Cisco's latest suggested release
The latest suggested release for Firepower delivers a Modernized UI, faster eventing, improved usability, and compatibility with the Cisco SecureX platform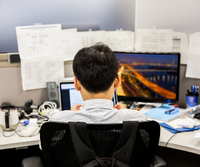 In September 2020, Cisco officially released Firepower 6.6.1 software. The past several weeks have shown a steady adoption of this software and we have been receiving rave reviews about this release from customers worldwide.
We are pleased to announce that Firepower 6.6.1 is now the Cisco suggested release for customers using Firepower Next-Generation Firewall and Next-Generation IPS. Furthermore, it is available to deploy on our ASA 5500-x and NGFW hardware and virtual deployments in private and public clouds.
Firepower 6.6.1 is a maintenance release containing cumulative feature additions, significant performance enhancements, numerous usability improvements as well as 230+ security and defect fixes.
Cisco has released this maintenance release with a fully installable software image to ease the upgrade journey. This software release allows for a user to perform single-hop upgrades from any release of 6.2.3 or higher. Our customers will not be required to upgrade to 6.6 and apply a patch upgrade to get to 6.6.1. If customers are running on 6.6 software, they will also have the ability to perform a patch upgrade to get to 6.6.1.
The release includes several exciting updates for our customers including a modernized Firepower Management Center (FMC) user interface, enhanced deployment workflows with change management, policy preview, selective deployment options and a drastically reduced policy deployment time.
Furthermore, while enhancing the product's usability features, we also added several enhancements to improve its serviceability. We enhanced policy troubleshooting features, filtering options, and object group optimization. There are substantial performance improvements to the FMC database which allow for faster event reporting and queries. We improved licensing flexibility by adding Permanent License Reservation (PLR) support with our on-box device manager, Firepower Device Manager (FDM), for deployments in an air-gapped environment. Along with these updates, we added new features such as Multi-VRF support, Multi-instance Clustering, Time-based Access Control Lists (ACLs), and many more. Check out the complete list of new features released on 6.6.x here.
Even better, Cisco firewalls now come with Cisco SecureX integration built-in, unlocking the ability to create a unified security solution. Our customers can now unite and simplify their security products to form a fully integrated and automated single-pane-of-glass solution. This will allow us to harness the power of a single solution to simplify their investments in network, user, endpoint, cloud, and application security products. SecureX brings capabilities together across our Cisco Security portfolio and third-party technologies to enable intelligence sharing and coordinated response. Integrate your firewall today with SecureX and SecureX Threat Response.
Be sure to review the upgrade checklist for specific information about determining the upgrade path for a firewall. You can also refer to the FTD 6.6.1 release notes for more details.
You must be a registered user to add a comment. If you've already registered, sign in. Otherwise, register and sign in.