edited on:

‎08-29-2017

‎03:34 AM
Introduction
This document describes a scenario in which user is trying ASA to authenticate Anyconnect users with Phonefactor authentication.
Prerequisites
Problem
In an existing setup user wants that his/her ASA should authenticate Anyconnect users by using Phonefactor authentication.
Solution
User need to do following 2 jobs:
Upgrade ASDM

Configure ASA for RADIUS
Upgrading ASDM
1. Go to file management:
2. Select "Between local PC and Flash.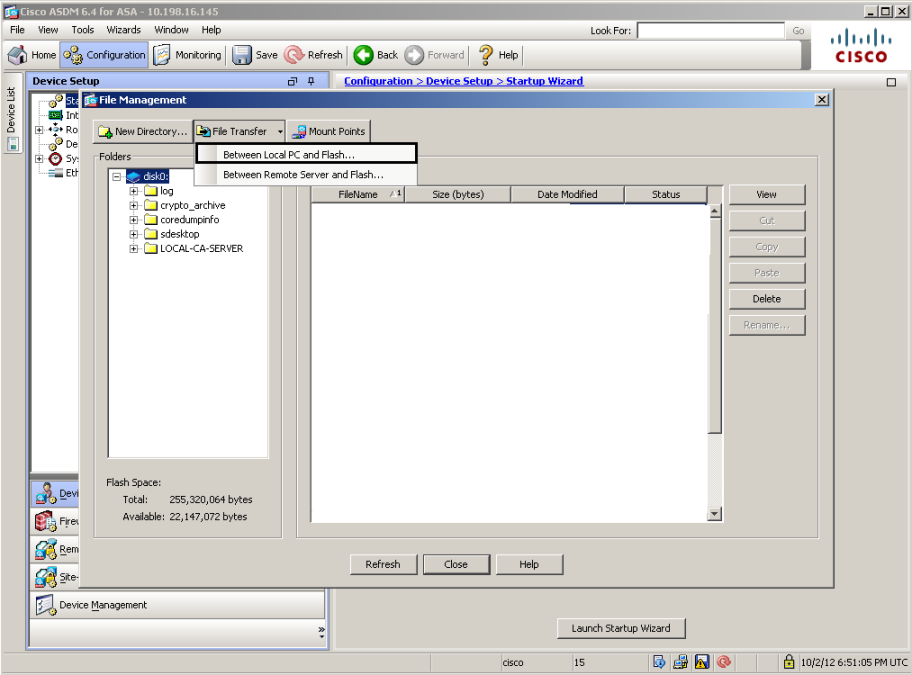 3. Select the image from your local folder and move it to "disk:0":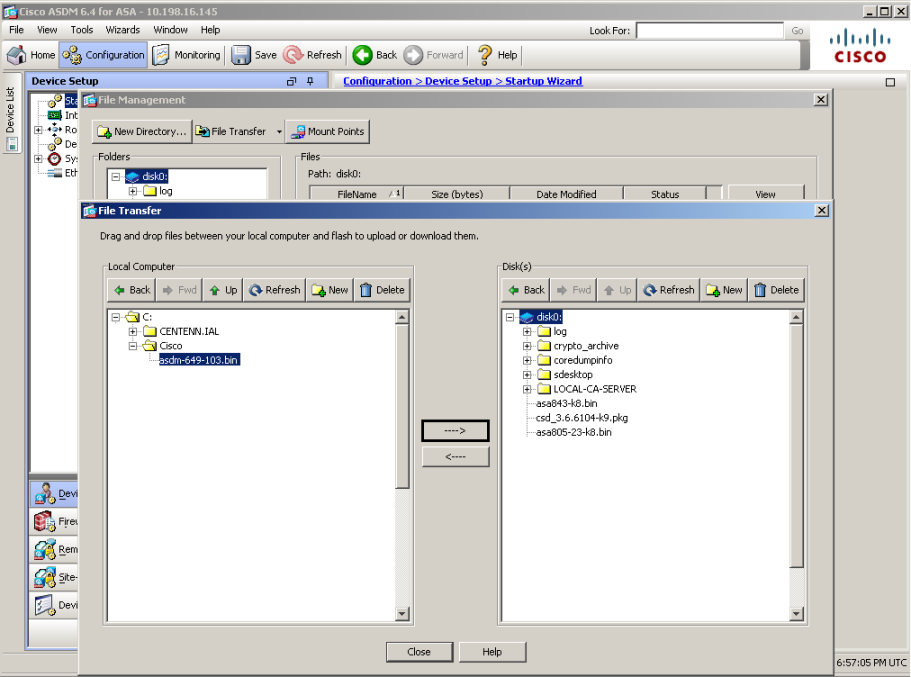 4. Finally, define the ASDM image:
5. Quit the active ASDM instance and connect again.
ASA and Phonefactor
For this user need to configure the ASA to send a RADIUS request to PhoneFactor, user have to set the RADIUS timeout there as well so that the ASA doesn't time out waiting for a response from PhoneFactor. So, both the ASA and the AnyConnect client need to have a enough time out for the call to take place and get a response.
By default, AnyConnect waits up to 12 seconds for an authentication from the ASA before terminating the connection attempt. user can modify this value in the XML profile as following:
Setting the authentication timeout to 90 seconds:
<ClientInitialization>

                <AuthenticationTimeout>90</AuthenticationTimeout>

</ClientInitialization>
Guidelines:
Blue: Current user and privilege level.
Black: Steps to open and create a new XML profile.
Green: Complete configuration path.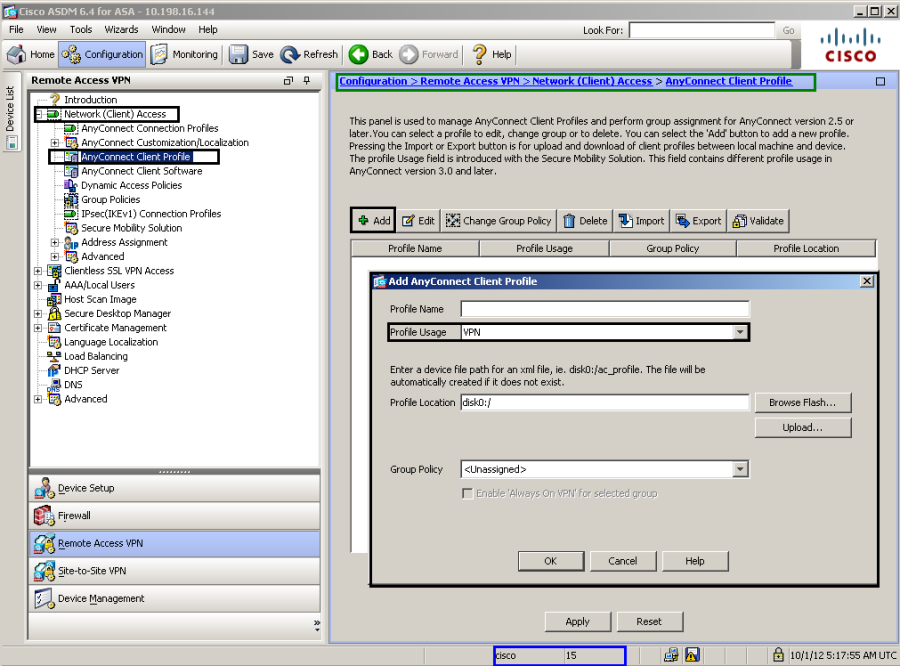 If you have previously defined the group-policy then you could define it during the creation of the XML profile.Once you have the profile, you must make this change: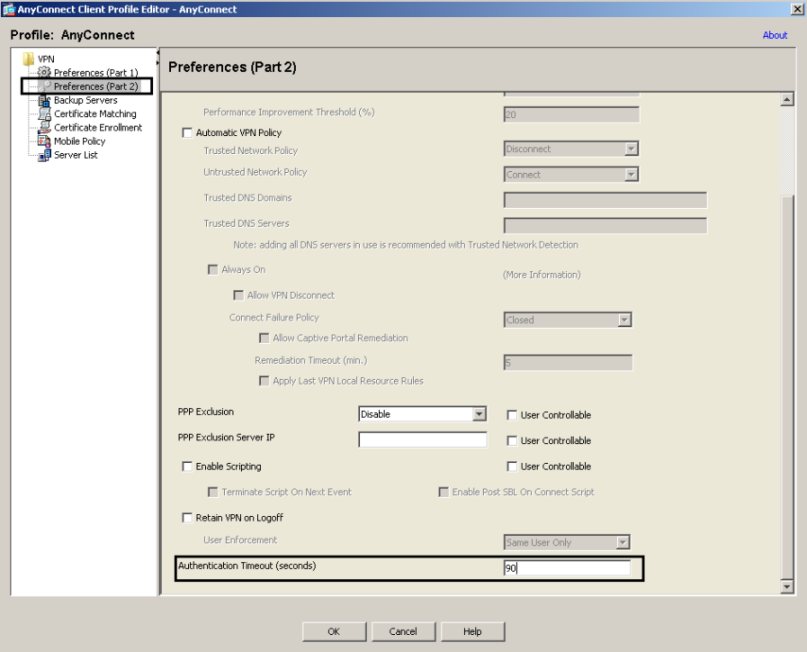 User may also include / edit other features to this XML profile, In the image only the authentication timeout value is edited.
Source Discussion
This document was generated from the following discussion: ASA and Phonefactor