edited on:

‎03-08-2019

‎06:53 PM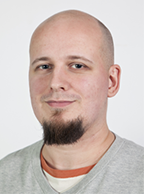 A network security specialist in Finland, Jouni Forss enjoys helping other members and constantly learning more about networking. He says, "When someone asks a question I can't immediately answer, I enjoy testing solutions until I find one that works."
Q. How did you choose networking as a career?
A. I always knew I wanted to work in IT or networking. In 2007 I earned a degree in Electronic Engineering from Kymenlaakson Ammattikorkeakoulu (KyAMK) University of Applied Sciences in Finland. My concentration was in networking, and the courses used the curriculum from Cisco Networking Academy. My thesis was about building small business networks using Cisco switches, routers, and firewalls.
In 2013 I received my CCNA in Routing and Switching, using a voucher I received from the Cisco Designated VIP Program! Now I'm preparing for the CCNA exam in Security. After that I'll start studying for the CCNP Security exams.
Tell us about your current job.
When I graduated, I started calling local IT/ICT companies looking for work in networking. I got lucky because an ISP in my hometown of Kotka was looking for a support engineer for business customers. The ISP is called Kymen Puhelin (KYMP) and I was hired by a subsidiary called Optimiratkaisut, which translates to Optimum Solutions.
Working at a local ISP has given me a lot of learning opportunities that I wouldn't have had anywhere else. I started out with general network maintenance and configuration work. Later I moved to deploying new customer networks and helping with projects for existing customer networks, including migrations. Now, five years later, I specialize in setting up firewall and VPN services.
In the future, I'm interested in learning more about network security theory. I hope to apply that knowledge to my own company's network infrastructure. But I'll never want to stop doing hands-on networking and managing customer networks.
How did you find out about Cisco Support Community?
When I was writing my thesis in 2007, I had some questions about VPNs. I registered on Cisco Support Community, posted my question, and received a good answer. In 2012 I visited again, thinking that I might be able to answer someone else's question. I enjoyed it and started visiting the Security forums occasionally. Now I keep the website open all the time, both at work and at home. I answer questions whenever I have some down time.
What do you get out of participating?
At first I got satisfaction from knowing how to help out other people who had questions. Later it also became a learning experience. When someone asks a question I can't immediately answer, I enjoy testing solutions until I find one that works.
I find it very gratifying to solve problems that require a lot of discussion because that's when I'm likely learn something new while helping the poster. For example, another active community member recently posted about a problem with ARP (Address Resolution Protocol) traffic that was affecting firewall performance. Eventually we figured out a way to disable the Proxy ARP on the firewall without affecting the normal network operation and connectivity. Here's a link to the discussion.
Do you use any other community features besides the forums?
Every now and then I read some of the great documents related to my current work projects. I also enjoy watching security-related webcasts and listening to the security podcasts posted by Cisco TAC engineers.
Have you posted any documents or videos?
In early 2013 I wrote a document on NAT 8.3+ on Cisco ASA Firewalls. In the future I'd like to add more content to the document. I might also create a video to go with it. You can read the document here
.
Any suggestions for other members of the community?
In your first post, try to provide all information someone would need to answer your question. Include the software version of your equipment. Don't forget to remove any sensitive information like IP addresses and passwords. (You can replace public IP addresses with placeholders like 1.1.1.1.) If your question relates to an unusual network setup, it's helpful to include a simple network topology picture.
Also, when you ask a question, please remember to follow up and let everyone know if the suggestions worked. Sometimes I contribute to 10-20 discussions in one day. If I've spent 30 minutes testing a solution and posting, it's disappointing when the original poster doesn't let me (and the other community members) know if any of the answers or suggestions resolved the issue. So please remember to update your discussion and rate helpful replies and mark correct replies.