Options
Mark as New

Mark as Read

Bookmark

Subscribe
‎07-10-2013 12:10 PM - edited ‎03-08-2019 06:50 PM
Show Name: Cisco Live! 2013 Orlando Florida
Contributors: Magnus Mortensen, Jay Johnston, David White Jr.
Posting Date: July 15, 2013
Description: The podcast team interviews attendees at Cisco Live 2013 in Orlando Florida.

Listen Now (MP3 55.9 MB; 58:15 mins)
Subscribe to the Podcast in iTunes by clicking the image below:
About the Cisco TAC Security Podcast
The Cisco TAC Security Podcast Series is created by Cisco TAC engineers. Each show provides an in-depth technical discussion of Cisco product security features, with emphasis on troubleshooting.
Complete show listing and show information
Show Notes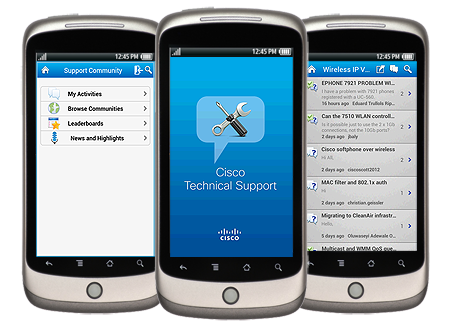 Cisco Technical Support Mobile Apps
David White Jr. and Magnus Mortensen chat with some Cisco Live attendees

Jay Johnston gives his presentation: BRKSEC-3020 Troubleshooting Firewalls