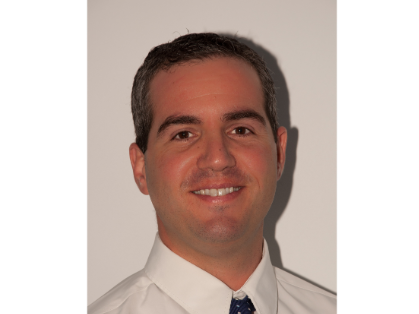 Cisco Employee
Mark as New

Mark as Read

Email to a Friend
Earlier this year, we released Cisco Identity Services Engine (ISE) 2.6. It delivered a broad new set of features and greater scale - a big stride for both better NAC services that ISE delivers and better Software-Defined Access. Today, we're thrilled to announce ISE 2.7 which delivers:
Guest access improvements. ISE always makes guest access simple and secure, and now we're making it even easier for them – and you. ISE 2.7 provides:
Grace access. Your guests need access to get access. If you choose to send temporary passwords through email, they'll need internet access. What if they don't have (or can't use) a mobile data plan? Now ISE gives them immediate, temporary internet access so that they're connected while registering.
Automatic login. Once your sponsor approves the request, ISE 2.7 can connect your guests instantly. You don't have to keep them waiting for an email or a printout.
Phone number as username. Your visitors will lose or forget a temporary username, but they'll never forget their own phone number. That's why ISE now uses your guests' phone numbers as their usernames. So simple.
Password recovery. And they'll forget their passwords too, so they'll be back to you for a password reset. Not anymore. Now ISE 2.7 lets your guests easily get a new password themselves.
Secure email support. You asked for Secure SMTP with TLS/SSL encryption for all email notifications, and you got it. Choose either digital certificates or passwords for authentication -– whatever suits your needs.
Endpoint profiling enhancements. It's important to identify and classify endpoints with confidence, so the new Endpoint Profile Ownership architecture in ISE 2.7 makes profiling services even faster and more reliable.
Cloud-based interactive, guided walk-thrus. How do I do that again? Sometimes a product interface needs to help you along. ISE 2.7 workflows are now so much easier with our enhanced step-by-step guidance.
Japanese localization. In Japan, localized product interfaces are particularly important. Now the ISE 2.7 administrative fully supports Japanese.
Faster Group-Based policy enforcement. Your updated network segmentation policy is critical to your mission, so naturally you want to apply it as quickly as possible. ISE 2.7 now uses RESTful APIs to apply policies instantly to your network devices. To utilize this capability, network access devices require a release higher than 17.1.1
On behalf of the entire Cisco ISE product team, I'd like to thank you for placing your trust in Cisco Identity Services Engine. We hope you'll agree that ISE 2.7 further demonstrates our ongoing commitment to making ISE the industry's best, simplest, most reliable solution on the market.