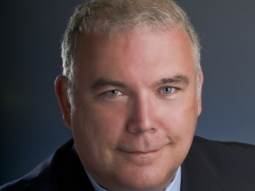 Cisco Employee
Mark as New

Mark as Read

Email to a Friend
Here is an end of March 2019 update regarding Cisco Stealthwatch Labs available in dCloud.
Cisco Stealthwatch 7.0 and ETA Use Cases Sandbox v2.1
The Cisco Stealthwatch 7.0 Use Cases v2.1 Sandbox is a live environment that shows how Cisco Stealthwatch can transform the network into a sensor to detect insider threats and identify anomalous behavior.There are a number of different exercises in this lab so that learners can complete the lab one exercise at a time or all in one session. For learners new to Stealthwatch plan on spending up to 8 hours. If the learner worked with a previous version of Stealthwatch (v 6.10 or earlier) the lab can be completed in as little as 2 hours.This lab has been used for the Cisco Stealthwatch Test Drive seminar and webinar series.
Cisco Stealthwatch 7.0 Deployment Lab v1
The goal of this hands-on lab is to teach the methodology required to successfully deploy a base Stealthwatch installation. By completing the included lab scenarios, you will deploy several Stealthwatch appliances in a simulated customer environment.
This lab provides administrative access to a fresh (new installation) Stealthwatch instance and exposes the learner to information gathering and steps to deploy in a virtual environment. Expect to spend at least 4 hours to complete this lab; more if you are new to Stealthwatch.
Cisco Stealthwatch 7.0 v1 - Instant Demo
This demo can be used to show customers the enhanced visibility and security analytics that be generated from the network. It features Stealthwatch Enterprise solutions such as Encrypted Traffic Analytics (ETA) as well as outsider threat detection such as malware, zero-day attacks, distributed denial-of-service (DDoS) attempts, command-and-control (C2) communications, advanced persistent threats (APTs), and insider threats like data exfiltration and data hoarding.
As data in this lab is pre-populated there is little or no need to reserve and run days in advance.
Cisco Stealthwatch Cloud v1 - Instant Demo
Demonstration how Stealthwatch Cloud provides comprehensive network visibility from the datacenter to the cloud. It is composed of two products, Public Cloud Monitor and Private Network Monitor.
As in instant demo the data here is pre-populated and there is no need to reserve days in advance.
Keep in mind that Stealthwatch is available in all dCloud data centers. The timing of replay data should coincide with business hours of the data center.