Beginner
Mark as New

Bookmark

Subscribe

Mute

Email to a Friend
Does the Nexus 5648Q support nexus 2348UPQ in FC fex mode?
Hi Experts,
As Far as I know, only the 5672UP can support native FC, which can directly connected to a FC host.
Deos the N2348UPQ must directly connected to 5672UP if running in FC FEX mode?
The following is guideline in configuration guide.
"The FC ports on Nexus 2348UPQ are supported only on the Cisco Nexus 5600 switches."
I would like to double check if I am using a N5648Q, it going to be working.
Thanks.
1 ACCEPTED SOLUTION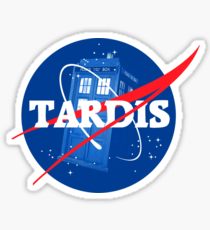 Contributor
Mark as New

Bookmark

Subscribe

Mute

Email to a Friend
Also remember the 2348UPQ only support 24 Fibre Channel ports...
The Cisco Nexus 2348UPQ fabric extender (Figure 2) is a general-purpose unified port - capable (currently, Fibre Channel functions are supported only in Nexus 5600 since 7.3(0) N1 (1)) 1/10 Gigabit Ethernet fabric extender for workloads such as large-volume databases, distributed storage, and video editing. The Cisco Nexus 2348UPQ supports 48 x 1- and 10-Gbps host unified ports as well as up to six 40-Gbps uplink ports to the parent switch. The 40-Gbps uplinks support BiDi optics for simple connectivity using your existing cable plan. The unified ports provide connectivity to 2-, 4-, 8-, and 16-Gbps Fibre Channel (24 ports for 16 Gbps) as well as 1 and 10 Gigabit Ethernet and FCoE connectivity options (currently, Fibre Channel functions are supported only in hardware). The Cisco Nexus 2348UPQ has a deep 32-MB shared buffer that helps increase performance, and it supports FCoE and Data Center Bridging (DCB) network technologies, which boost the reliability, efficiency, and scalability of Ethernet networks. These features provide support for multiple traffic classes over a lossless Ethernet fabric, enabling consolidation of LAN, SAN, and cluster environments.