Beginner
Mark as New

Bookmark

Subscribe

Mute

Email to a Friend
Powering off and on Nexus 7010 N7K-M132XP-12 module removes vdc allocation
Hello,
During testing of Nexus 7010, we tried to took the N7K-M132XP-12 Module#1 out-of-service , we received the message "This linecard module cannot be put out of service". Then we issued poweroff module 1 command inorder to take the module out of service. After 5 minutes we powered on the module with "no poweroff module 1". When the "show module" status showed the module as ok, we observed that the previously allocated interfaces to a non-default vdc were moved to the default-vdc, and the related interface configurations for this non-default vdc were removed.
After only allocating these interfaces to the non-default vdc again with "allocate interface" command, all the non-default vdc configuration again appeared without any configuration loss. Is this an expected behaviour, because we think doing this inorder to change a module should not change any configuration.
Doing the same test with N7K-M148GT-11 on module 8, this problem did not appear, i.e. after powering off and powering on the module all the non-default Vdc configuration appeared again without doing anyhing.
The NX-OS version is:
Software
BIOS: version 3.22.0
kickstart: version 5.1(1)
system: version 5.1(1)
Thanks in Advance,
Best Regards,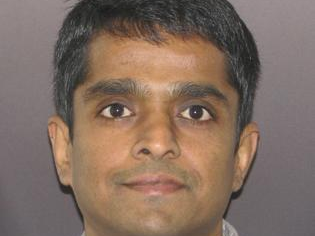 Cisco Employee
Mark as New

Bookmark

Subscribe

Mute

Email to a Friend
Ddi you happen to do a copy run start with module powered off? If so, I would think its expected behavior.