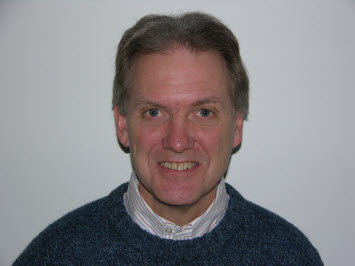 Beginner
Mark as New

Mark as Read

Bookmark

Subscribe

Email to a Friend
The most intriguing development in cloud service architectures in the past several months to me (beyond the continuing innovations in the OpenStack cloud management suite) is introduction of the Intercloud vision. Remarkably elegant, Intercloud has the potential to create an open and highly elastic environment for cloud-based applications and services. Among the cloud service delivery platforms I have explored, none has the potential for enabling the versatility of offerings and the reach of federation across an open fabric that the Intercloud envisions. In the way that the Internet is a network of networks, the Intercloud has the potential to become a cloud of many clouds, at global scale.
At its basic level the Intercloud enables businesses to build hybrid cloud solutions in a variety of scenarios. These range from enterprises and operators using the Intercloud hybrid solution itself to enterprises accessing other providers such as Amazon, Google or Microsoft via gateways to their environments included in the Intercloud solution. Beyond the hybrid cloud deployments, Intercloud enables cloud providers to extend their own service offerings in efficient, innovative ways. For example if an operator wants to increase its capacity, reach more locations or add additional services to its catalogue without making the full investment themselves, Intercloud can be used to extend the operator's offerings on a white label basis for the operator's own brand, or as a Cisco branded extension to the operator's catalogue for applications the operator may want to add (such as hosted collaboration). Early adopter Telstra envisions just these kinds of use cases in expanding its services into Asian and more distant markets, and into incremental application areas.
Beyond these uses, the most inspiring aspect of the Intercloud platform to me is its potential for growing into a highly elastic cloud of clouds at remarkable scale. Beyond providing IaaS and SaaS in any geography in which the operator can arrive at favorable commercial terms (via federation and branding agreements) imagine what the Intercloud could enable for developers looking for global reach for applications in the Internet of Everything, or for other applications that have meaningful potential in distant global markets. The Intercloud has the potential to reduce or eliminate barriers to entry for service innovations and delivery in many markets, enabling participants to complete on a more open, level and scalable playing field than has been present to date in other cloud service delivery environments. Its inherently federated and API-driven architecture for cloud interconnections reflects the same openness that has made the Internet the global force for innovation that it is, leveraging mechanisms such as BGP and HTTP to accomplish its results. Is the Intercloud the platform that will finally allow any operator or developer to compete at scale with organizations previously considered to have unconquerable advantages in service and application delivery (OTT and 'web scale' providers)?
Time will tell. But for now the chance to start realizing the opportunities has begun to materialize, and proof points of the mechanisms for enabling them have been brought into public domain by the early ecosystem partners in the Intercloud solution who are testing their viability. Kudos to Cisco and its partners developing the vision and pursuing the potential of cloud-based services at such an eye-popping scale.
About the Author
Learn more about Paul Parker-Johnson and read his other blog posts by visiting his Community Profile
Follow Park Parker-Johnson on Twitter @pj4cloud
You must be a registered user to add a comment. If you've already registered, sign in. Otherwise, register and sign in.