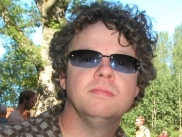 Beginner
Mark as New

Mark as Read

Bookmark

Subscribe

Email to a Friend
That Android has got a lot of publicity and public endorsement in the US is clear to all of us but the potential impact that Android can have is probably far beyond what you have thought. I am therefore posting some of my 'insights' in the subject.
When Andy Rubin left Sidekick and started Android (and acquired by Google), he and his team did a few things amazingly correct. The first thing they want to do was to embedded Google services as much as possible; secondly, providing a standardized easy to develop developer experience that is standardized across devices; and thirdly, provide a nice and easy UI.
What they did not do was to provide a native SDK, nor any tools to easily modify and change the UI, nor any backwards compatibility between 1.0, 1.5, 1.6 and 2.0 - as for developers, it did not matter - they had the Dalvik SDK (which is stable). But the Android team released most of their code under an open source license (MIT) and that opened up for an unrivaled deployment from chipset, ODMs, OEMs and even operators.
And to be fair, Android is now the one and only open source package that provides everything from UI, kernel, sandbox and a bunch of applications that constitutes the basics of a smartphone. So what has this lead to?! Well, I can't tell you everything as some is information given in customer confidentiality, but some I can share:
- Mobile phones (Google-certified): HTC, Motorola, LGE, Samsung (though Samsung maybe not be totally backing it) and SonyEricsson (HTC);
- Operator endorsement from Verizon, T-Mobile, 3 and more on the way. What the OEMs and ODMs keep hearing is the demand for Android-based devices;
- Mobile phones (non-Google): China Mobile's oPhone (w Dopod, LGE, Dell and other producing phone); a number of shanzhai phones; virtually all ODMs (to mention a few: Yuhuatel, Pegatron, Quanta, etc.);
- Smartbooks: not supported by Google, but the ODMs and some OEMs are in full development of Android-based Netbooks, driven by operator demand. I have seen demos based on Qualcomm Snapdragon and Freescale iMX.51 done by ODMs in Taiwan;
- STB: I have been shown a few various reference designs by customer who has been using Android;
- In-Car Infotainment systems: One of the biggest Chinese car manufacturers is developing an Android-based solution (want phone capabilities); and
- Chipsets: nearly all chipset manufacturers have a demo with Android (Freescale, Qualcomm, TI, Marvell, etc. - even MIPS now).
At the ARM symposium that I attended in Taipei and Hsinchu last week, ARM itself had a number of speeches to show how to innovate and develop with ARM and Android. Apart from our Qt-demo and Movial's, a few were Windows Mobile and the rest was just Android.
In Japan, the in-official Android community is huge - more than 2,000 open source developers (and growing), compared with some 50-100 in KDE.
I was speaking at Web Wednesday in Beijing the same week in order to share my experience with open source business models. And most of the developers there were totally ignoring Nokia but a few them was really in favor of Android. The perception of Android's strengthen a position, is in my opinion, greatly over-rated, as there are clear signs already of fragmentation (and thus developers will not have such an easy life) but perception rules!
What drives this? For any ODM or OEM who wants to e.g. use an ARM-based chipset to drive down cost and to build a device quickly (partly being able to show a demo to a customer to be able to sell in the design), there are a number of things to look out for:
- free open-source solution means no budget spending and lengthy contract negotiations with supplier. I.e. easy to start the project and low/minimum risk
- avoid plumming that do not add any value. In the plumming, we have kernel porting, driver development, media-framework (some value in optimizing and performance), back-end features (SQL, UI toolkits, etc.), basic applications (such email, browser, dialer) and a sandbox model for installing 3rd party applications
- 3rd party application development model for developing and deploying applications on devices but also making it easy for the OEM/ODM themselves to add/develop pre-installed applications. The Java language makes it fairly easy for anyone to develop apps given that large existing Java developer community.
So what could go wrong? What could stop the Android and make him rust. There are hurdles and deploying on non-ARM chipsets are one; memory consumption can make the devices too expensive (beyond mobile); difficult to develop and customize the UI (important once the screen is not standard screen) and of course, consumer uptake. Still there are no evidence of real consumer uptake and the next year stand to prove the case.
There are also some large developer houses that questions the viability of Android and ability for 3rd parties to make some serious money. Gameloft recently announced cutbacks of Android apps development. A quote: "We have significantly cut our investment in Android platform, just like ... many others," Gameloft finance director Alexandre de Rochefort said at an investor conference.
Android could also fragment itself to non-importance with its open-source model and non-backward compatibility in the framework and Native controllers. It could become the preferred choice for building anything but would be limited to UI and some on-device preloaded applications and a browser and not much more beyond mobile phone. Also Chromium OS may divert attention and given that ChromeOS is built upon Canonical's Linux distro, there are also chances that we can easier get Qt and CWRT running on those devices. But I fear that Google in true non-open source spirit and its aim to rule the world will limit OEMs/ODMs if they want Google services preloaded on their devices
Alternatives to Android? Moblin maybe, but that is x86-based and not open to non-Intel chipsets (GPL only otherwise) which really limits uptake
And where is Maemo? Should that have been one of the options for any ODM? Well, probably but it seems too complicated to build a device based on ODM.
SonyEricsson provides an alternative view on how to provide a developer experience:
And this is also well in-line with Nokia's push for the WebRuntimes that is on S60 devices and also in some of the S40 and also Maemo. Similar for PalmPre and this is also aligned a bit with Chromium OS. Webapps is the future?
9 Comments
You must be a registered user to add a comment. If you've already registered, sign in. Otherwise, register and sign in.