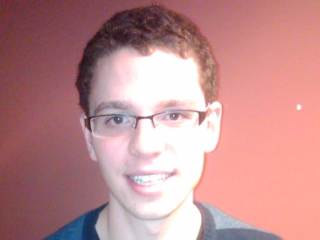 Beginner
Mark as New

Mark as Read

Bookmark

Subscribe

Email to a Friend
Hello everyone! We're making great progress with our WiMAX network, and have been testing many devices and would like to share the results with you!
For our first product review, we have tested an indoor CPE device, the Seowan Intech SWC-5100. This first blog post will speak more to the consumer/user of the device. Next week, we will post the extra-geeky stuff, so stay tuned!
Tech Specs
Brand: Seowan Intech
Item: WiMAX Indoor CPE (Customer Premises Equipment)
Model: SWC – 5100 (2.5 GHZ)
FCC ID: 2009/07/31
Input: 12 V
Make: KOREA
PRODUCT FEATURES
Intelligent WiMAX CPE designed for residential and small-medium business customers

Compliant IEEE 802.16e and Wave 1 cor2/D3, Wave2

Provide VoIP interface for Telephone Service

Up to 30 Mbps Downlink and 6Mbps uplink




Test Configuration
The tests have been conducted on the Ball State WiMAX network comprised of 3 Cisco BWX 8305 WiMAX base stations and 2 Cisco BWX 8415 WiMAX base stations. The signal strength observed during the tests was between -76dB and -67dB. The CNR (Carrier to noise ratio) was around 21dB. The results observed suggest that the device will deliver good performance. Users should be aware that the CPE will still function with degraded signal strength but the performance will be greatly affected.
All the speed observations have been conducted with the software netpersec.
Test results
A speed test has been conducted with the Ball State University "My Speed Test" tool that is available at www.bsu.edu/noc.
A download speed of 11.29 Mbps and upload speed of 1.26 Mbps have been observed during this test.
The performance is really good when you compare the device speeds with that of DSL or cable. Frequently, users of either service will observe speeds around 2Mbps down and 1Mbps up.
After testing the general speed of the connection, more practical tests have been conducted to see what a user can expect from this WiMAX CPE.
FTP download and upload tests
Download
A 130Mb file has been used in the ftp download test. An average of 12.2Mbps has been observed during the test and it took 1 minutes and 29 seconds to download the entire file.
Upload
A 1.8Mb file has been used to conduct the ftp upload test. Less than 12 seconds elapsed to upload this file. The average speed observed during the test was 4.5 Mbps
Web downloading
To test the download speed on Internet, we have downloaded an .iso file from Ubuntu.com. The size of this file was 698Mb. The download took around 10 min with an average speed of 6.8Mbps. Again those results are pretty good compared to DSL and cable.
Usability
The CPE is really easy to use. The user just needs to plug an Ethernet cable between the CPE and his/her computer. No configuration is needed to start using the system.
For a more advanced user whom may wish to further configure the device (port forwarding, frequencies used…), the web-interface is well designed and is easy to understand. The more advanced functions have not been tested during this first contact test.
The CPE also offers VoIP services if a phone is plugged into it. This feature has not been tested yet but will be the subject of a future blog post, so stay tuned!
As always, please feel free to ask questions, or offer your comments. We'd be happy to reply!
1 Comment
You must be a registered user to add a comment. If you've already registered, sign in. Otherwise, register and sign in.