Before going further ...This document describes BFD over IPv6 implementation on NCS5500 platform.BFD over IPv4 has been supported on these platform since IOS XR 6.1.2.BFD over IPv6 is supported on these platform starting from IOS XR 6.6.1.Disclaimer:IOS X...
Read More
hi folks, if you are considering upgrading from relative dated releases such as 4.3.4 or 5.1.3 or 5.2.x to a new release and namely 6.3.2 onwards then there are some things that you need to know. Because Cisco for security reasons decided to change the im...
Read More
Feature Description BGP flowspec in a nutshell is a feature that will allow you to receive IPv4/IPv6 traffic flow specification (source X, destination Y, protocol UDP, source port A .. etc) and actions that need to be taken on that traffic (drop, or polic...
Read More
I am sure you are all familiar with the difference between P and PX images that are seen on CCO for the ASR9000. If not, read this https://supportforums.cisco.com/t5/service-providers-documents/asr9000-xr-what-is-the-difference-between-the-p-and-px-files/...
Read More
Before going further ...This document describes "BFD over Logical Bundle" (BLB) implementation on NCS5500 platforms.BLB over IPv4 is supported on these platforms since IOS XR 6.3.2. BLB over IPv6 is supported on these platforms since IOS XR 6.6.1 (limited...
Read More
Hi folks Back in August the Support Forums migrated to a new platform. As we had set up a "follow" on our XR OS and Platforms section to our larger Cisco XR escalation team, since that migration we noticed what felt like a drop in activity in the forums!!...
Read More
CSM version 3.5 is now available with new platform support and some new interesting functionality!! Additional Platforms ASR1K – consolidated software upgrade mode XR12K – End to end software management with CCO software download NCS6K – Support eXR packa...
Read More
Introduction This document introduces TI-LFA (Topology independent Loop-free alternate) feature in segment routing environment. It has two purposes. One is to form an introduction to TI-LFA for those who are interested in using, evaluating, and possibly i...
Read More
We are technology optimists.Billions of people and things are being connected globally. Digitization is forcing organizations and even countries to reimagine business models, products and services. Every industry, government, school system, university and...
Read More
Today, companies are recognizing that effective collaboration is critical to future business success. Many think that if they just buy collaboration technology, they will become collaborative companies. But, that's not true. Business companies need to dev...
Read More
Help Cisco celebrate 30 years of innovation! Watch for fun facts and trivia questions over the next couple of months. Start digging out those old pics!
Cisco Succeeded in Network Functions Virtualization System TrialJoe Cozzolino | October 15, 2014 at 10:31 am PST Cisco Blog > SP360: Service Provider I've had the opportunity this year to meet with mobile operator leaders from around the globe. Whether th...
Read More
Community Tech-Talk series is designed to bring technical Experts from Cisco to share their insights on specific topics, selectively chosen based on most-common conversation themes in our technology area on the community from our Support Communities.Watch...
Read More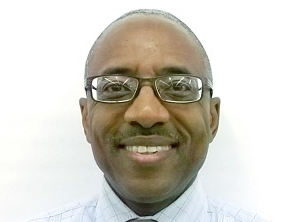 Service providers (SP) have been offering machine to machine (M2M) services for more than a decade, but it was not until a couple of years ago when Internet of Things (IoT) capabilities came to the fore via SP and aggressive equipment provider marketing t...
Read More
Cisco has been proactively partnering with our customers for the past months. Here are some recent highlights. Check them out:1. Cisco & Telecom New Zealand Test Cisco EPC with LTE-A Category 6Excerpt - "So recently Telecom New Zealand performed a series ...
Read More