We are technology optimists.Billions of people and things are being connected globally. Digitization is forcing organizations and even countries to reimagine business models, products and services. Every industry, government, school system, university and...
Read More
by Yvette Kanouff, Senior Vice President and General Manager. Service Provider Video Software & Solutions Group, Cisco SystemsWhether 4K (or UltraHD) will truly cross the chasm into mainstream in 2015 is yet to be seen, but I wanted to highlight some grea...
Read More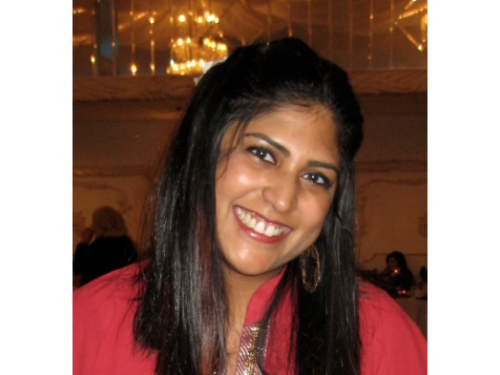 Are you ready for #OFC2015? The industry's premier optical event, is around the corner. Mark your calendars for March 24 - 26 to experience the many exciting activities we have in store, from speaking sessions to live demos. Convene with Cisco experts at ...
Read More
Help Cisco celebrate 30 years of innovation! Watch for fun facts and trivia questions over the next couple of months. Start digging out those old pics!
A couple of years ago, as part of a history of conferencing and collaboration, I defined our state at the time as being in the "Era of Access." While collaboration technologies had been around for many years, factors like their cost and complexity up unti...
Read More
I recently authored a blog that discussed today's state of Enterprise Collaboration. It detailed how the collaboration industry has spent time sharing and laughing at a new comedic video that portrays a conference call in real life where people bounce in ...
Read More
Over one million Contour set-top boxes deployed! Watch this short video of Steve Necessary, VP of Video Product and Development at Cox, discussing the million Contour set-top milestone. Morgan Bondon, Senior Client Director US Cable Segment at Cisco, open...
Read More
As I write this blog I've just returned from this year's Enterprise Connect conference in Orlando. In 10 more days I head to Las Vegas to attend Interop and present the panel discussion on emerging video technology. Attending and preparing for these event...
Read More
By David Díaz, Systems Engineer Service Provider, CiscoEnd of October, CableLabs published the latest edition of DOCSIS specification - DOCSIS 3.1. This new spec comes with the promise for cable operators to offer multi-Gbps speeds (up to 10Gbps download ...
Read More
Cisco's Ron Hranac, Technical Leader in the Cable Access Business Unit, is known in the cable industry for the hundreds of articles he wrote for Communications Technology magazine over a nearly 28-year period. Communications Technology ceased publication ...
Read More
By John Horrobin, Marketing Manager, Cisco When it comes time to deliver full-service IPTV over a cable network, you should know that multicast is your friend.That was my primary message to the audience attending the "Implementing End-to-end IP Video Solu...
Read More
By Jay Herbert (Systems Engineer, Cisco)Last week's SCTE conference was a great experience. Our Workshop "Trim the Network Fat - A Healthy Recipe for Understanding and Improving Your Cable Ecosystem," was well attended and well received. Seasoned vets, ma...
Read More
By: Ron Hranac, Technical Leader, Cisco's cable access business unitNick Segura, Director of Technical Operations for Charter Communications, and I teamed up to co-present a paper in a Society of Cable Telecommunications Engineers' Cable-Tec Expo technica...
Read More
In Show and Share, we'll have separate authors and publishers. Is there a way for publishers to automatically get notification via email, once a video has been submitted for review?I've investigated the notification function on our MXE3500, but the emails...
Read More