by Andrew Mackay, Manager Mobile Solutions, Cisco SystemsIn my last post Bringing LTE Indoors, I discussed the compelling need to address LTE coverage indoors to allow service migration off 3G, particularly for Voice. We know there is a variety of options...
Read More
[Infographic] Indoor Small Cells - Meeting Current and Future Communication Needs from Cisco Service ProviderDuring the most chaotic of times, when clear, rapid communication isn't just a luxury but an absolute necessity, Small Cell technology makes all t...
Read More
Register today for this free ThinkSmallCell webinar on September 4, Thursday, featuring Cisco's Alan McNab and our partner iBwave who will talk about how we're working together to streamline Enterprise Small Cell deployments for Mobile Operators.At this w...
Read More
by Andrew Mackay, Manager Mobile Solutions, Cisco SystemsAs Long Term Evolution (LTE) networks continue to be deployed, it is becoming evident that matching the existing 3G coverage quality is going to be a challenge. This is reminiscent of the early days...
Read More
One of the main trends in radio access network (RAN) is the bifurcation of systems that enable network densification. Today, mobile network operators have more options than ever before for the means of providing service to their subscribers. Alongside the...
Read More
With so many different possibilities and options available to the operators for deployments it is necessary that the planning is done in such a way as to keep the interference to minimum and throughput to maximum. Let's look at two simple deployment situa...
Read More
Building an urban small cell future from the ground upThe arrival of Small Cell Forum's Release Three: Urban Foundations is significant. This latest output of ten new and seven revised documents builds on the important work of earlier releases and introdu...
Read More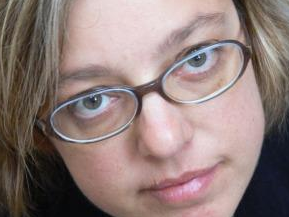 The Small Cell Summit last week in Dallas was a great occasion to catch up on the latest developments in small cells -- and small-cell backhaul. My first panel was on small cells and Wi-Fi coexistence -- luckily not about offload. I try to avoid the term ...
Read More
The Small Cell Forum has launched Release Two: Enterprise - a major technical and business case release to help operators unlock the commercial potential of small cell deployments in the enterprise. Based on the requirements of its operator members, the S...
Read More
It is predicted that there will be over 7 billion new Wi-Fi enabled devices in the world in the next 3 years. Yes I said billion, with a 'b.' This number alone shows the extensive demand for Wi-Fi across the world. Last week I had a chance to attend the W...
Read More
One reason for deploying small cells that does not get the same attention as the exploding demand for data service is the diminishing improvements in the spectral efficiency of wireless networks with every successive generation. LTE will only provide abou...
Read More
Join Cisco at the 6th Annual Small Cells Americas event at the Hilton Anatole Hotel in Dallas, Texas. Small Cells Americas is the industry flagship event in the Americas and the only small cell focused event held in exclusive partnership with the Small Ce...
Read More
Join Cisco at Small Cells MENA in Dubai, October 6-9, 2013Small Cells MENA is the first dedicated gathering of regional small cells industry leaders in the Middle East. Senior representatives from mobile operators, regulatory authorities, industry associa...
Read More
The deployment of outdoor small cell base stations has been inhibited by a number of complex issues: interference management between the macro and small cell layers, backhaul, traffic localization, logistics and cost of ownership. Major R&D spend has focu...
Read More
My Last Contribution to the SP Mobility CommunityMy career has taken a sudden change for the good, and for the last two months I have been focusing on mastering a totally new set of skills, situation that has left me with almost no time to write contribut...
Read More