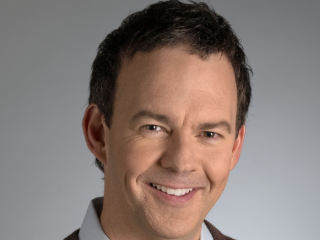 Enthusiast
Mark as New

Mark as Read

Bookmark

Subscribe

Email to a Friend
Jon Morgan shares a few highlights from the London event.


Transcript:
Jon Morgan: Last week we attended the Broadband Traffic Management show in London, which is a very unique event that it really focuses on some of the important things going on in the industry, like optimization, policy, monetization. As opposed to focusing on the general mobility, it's really kind of a very focused show.
It's interesting, 'cause in Europe we're seeing a lot of interest in those types of topics now. Things like EU roaming regulations is really driving to develop deployment of policy right now, 'cause – actually, it has to be deployed last year, in fact, 'cause of the roaming regulations. So we're seeing a lot of interest both from customers and the market in general; not just in Europe, but this event was specifically in Europe about policy and optimization.
And so we see – we attended; we gave a keynote speaking event there. We also met with all of our partners and customers. It's interesting. You see, what's going on in the industry is there's kind of a battle for where the intelligence is gonna sit in the network. Is it gonna be kinda – in an element such as ours – in the core? Is it gonna be more centralized? We talk about how it really has to be a part of the core. The intelligence really has to be integrated in because that's where all the information is. The evolved packet core in mobility is where the intelligence resides in terms of you have a lot of information about real-time session state information that's goin' on. So we talked about that and we talked about the different use cases on monetization and optimization. Met with a lot of different customers and got people interested in what we're talking about. Met with some of our partners. We also – you know, see what's goin' on with some of the competitors in the marketplace. So it was a good event. It was good follow on to the North America event, which was much more LTE-focused, but there was a touch of that at the show as well.

Interviewer: What did you hear from customers? What are they most interested in right now?

Jon Morgan: What customers are most interested in is how we're gonna make these networks profitable in the future. How we will use policy to not just solve regulation problems, which is the near-term issue in Europe, but, "Okay, now that we're gonna put this in, how can we make money from this, and how can we save money from this?" So that was a big part of the discussion, is leveraging what they're gonna put in and building upon it.

Interviewer: Is there one solution Cisco has right now that seems to be helping toward that effort of monetization?

Jon Morgan: Yeah. I think we have a complete policy solution that provides all the different capabilities, from our evolved packet core pieces to our integrated inline services to working with the various PCRF partners that we integrate into the solution – is a big part of the solution. But, really, I think what's getting people interested is when we go out and talk about different use cases and what we can do with this solution. You know, we have these use cases, and not all use cases are gonna work everywhere, but there are a lot of use cases that they can look at and say, "Hey, does that make sense for my network?" Yes or no. But they have choices they can make. And what's interesting is different markets, different customers are going for different solutions, different use cases. There's no one that everybody does because different markets are very different. If you go to – even different countries in Europe are very different on what the regulations are and what they wanna do. But it's good that we have a library of use cases that we can leverage to talk to customers about monetization and optimization as well.
You must be a registered user to add a comment. If you've already registered, sign in. Otherwise, register and sign in.