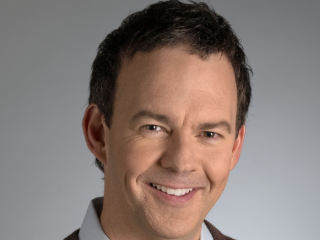 Enthusiast
Mark as New

Mark as Read

Bookmark

Subscribe

Email to a Friend
At Mobile World Congress 2011 in Barcelona (Feb. 12 – 17), Cisco will showcase our comprehensive IP network solutions that uniquely help operators meet the challenges to address not only increasing performance requirements of the rapidly growing Mobile Internet, but also drive differentiated service revenues, new business models, and the personalized user experiences necessary to excite and retain their subscribers. Brian Walsh, Cisco Solutions Marketing Manager, Mobile Internet Marketing, gives an overview of Cisco's technology demonstration plans for Mobile World Congress which include offload, mobile cloud, mobile datacenter and mobile packet core.
Transcript: I wanted to tell you about what we're showing in Mobile Congress in February. Once again, Cisco will be there. We'll have a booth there and we'll have customer activities. We'll have demonstrations. I guess I would summarize the three areas that we're going to represent as follows: The first is the notion or the challenge of personalizing the mobile Internet, personalize the mobile experience for users. That's something that operators are very keenly focused on today: both how they can make money from that and also how they can optimize their network so that they're efficiently delivering these services – services that people are willing to pay for, services that people value – but doing so in a way that optimizes their network resources. Things like mobile video: Mobile video is becoming a huge amount of mobile traffic. We forecasted it last year as being 66 percent of mobile data traffic. Part of that is both guaranteeing a good experience for the user but also delivering it in a way that's effective and optimizes the network resources. For example, you look at YouTube. If somebody's watching a YouTube video and the operators deliver that video in order to enable a good experience, it will deliver that video and that video is sitting there and it's buffered, and that user switches away, the operator has wasted resources prepping and delivering that video for a user who didn't actually watch the whole thing. So it's really important for operators to not only deliver a good experience but do just what's needed and just what's valued by the end user. So those are the kind of solutions we're gonna demonstrate operators can do that. Second is just transforming the mobile Internet infrastructure, and in that area we'll focus in things like IP RAN, so unified RAN backhaul. A key initiative, a key concern: backhaul costs are increasing. Operators are looking to bring IP all the way out to the cell site router. We've got a lot success with customers doing that, and we're gonna show some of the solutions that we've deployed around the world to help operators do that. The evolved packet core, of course, is key as operators look at not only today's 3G networks but moving to LTE: how they can leverage today's investment and seamlessly transition to LTE and preserve that investment in the packet core; and also, how that packet core can keep up with this increasing demand in traffic and user sessions and different media types coming over their mobile networks. So the packet core is key. We'll have a real focus on there and have a lot of success with companies that you'll hear about during the show – some new announcements. And then, lastly, offload: That's an important part of the network, because a lot of operators want to move the lower-value traffic off of their network. That either means offloading it completely to Wi-Fi or other access technologies – Femto or Wi-Fi – but also in the network itself: to offload that traffic out of the packet core. So we'll show some of the solutions there. We've had some really good success with operators who've used carrier-grade Wi-Fi networks to offload users from large venues, like soccer stadiums, football stadiums, baseball stadiums, so we'll showcase some of that; and actually have some neat demos to show operators that have been able to do that. Then, lastly, the third area is mobile cloud and mobile data centers. This is becoming a really important opportunity for operators to be able to create pools of virtualized resources to offer applications to their subscribers, and also as a basis to partner with some content providers, that they can more efficiently deliver that content to their subscribers. So we'll showcase some of our search provider cloud solutions as well.
You must be a registered user to add a comment. If you've already registered, sign in. Otherwise, register and sign in.