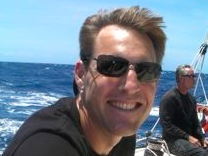 Cisco Employee
Mark as New

Mark as Read

Bookmark

Subscribe

Email to a Friend
The Cisco SDU Mobility team is proud to announce the availability of release 2.0 of Cisco's Fixed Mobile Convergence (FMC) system. Building upon the successful delivery of Unified MPLS for Mobile Transport (UMMT) system, Cisco's FMC system architecture delivers the next level of integration, cost optimization and service innovation for service providers over fixed wireline, mobile or combined transport. The FMC architecture combines industry leading platforms, service enablement and massively scalable bandwidth capabilities with simplified operations and optimized cost points.
The Challenge
The Cisco Visual Networking Index (VNI) Global Mobile Data Forecast for 2012-2017 predicts that global mobile data traffic will grow 13-fold from 2012 to 2017, a compound annual growth rate of 66%. Addressing exponential traffic demands such as this with existing architectures will fail to address the scaling of the services and subscriber layers. In addition to addressing this growth, the FMC program addresses a broader range of challenges, that allow a Service Provider to:
Innovate services delivered
Lower cost in the face of exponential traffic growth
Simplify operations while adding new services when the network has grown over a long period of time to utilize multiple technologies and standards
Personalize services in an automated fashion without arduous operational procedures
Achieve the "any service on any device at any location in a secure manner with consistent quality of experience" that the customers expect

Monetize my network assets while enabling subscribers to use any device they want to access services
The FMC system provides validation for the foundational policy, security, user experience and overall network strategy to address all these challenges.
Why Now?
Operators are making huge investments in fiber and microwave assets now to support the 4G/LTE technology transition for mobile networks and looking to leverage those investments by offering fixed services over the same infrastructure. As convergence happens at the transport layer, it is driving convergence at the service and subscriber layers, bringing new and innovative service offering capabilities via cloud enabled services.
Why FMC?
By demonstrating solutions to today's bandwidth, cost and simplification challenges, the FMC system is positioned as the foundation to deliver future network services, integrating cloud services with the network, and leveraging Cisco's rich suite of SDN interfaces for service innovation in the future. FMC brings innovative solutions that integrate Cisco patented technology with microwave transport and also brings a full set of fiber access options with Cisco equipment for both point-to-point and GPON approaches.
What is FMC 2.0?
FMC 2.0 expands upon converged transport to offer converged services and subscriber control, regardless of whether these are via fixed wireline or mobile network access. Beyond converged transport, FMC 2.0 validates two key service convergence use cases:
A common Subscriber Policy Repository (SPR) and Policy and Charging Rules Function (PCRF) implementation across fixed and mobile access, enabling personalized services based on a common subscriber identity regardless of the access method.
Business L3VPNs over wireless LTE access to help operators expand the addressable service footprint to those locations where fixed assets are not available.
Key technical innovations addressed in this release include a preview of Autonomic Networking, Mapping of Address and Port: protocol translation (MAP-T) for residential IPv6, Provider Backbone Bridging with Ethernet VPN (PBB-EVPN) for more scalable business L2VPN services, enhanced Multimedia Broadcast Multicast Service (eMBMS) for mobile, virtualized route reflector (VRR) implementation with IOS XR VR on the Cisco Unified Computing System (UCS) platform, Cisco Quantum Policy Suite (QPS) for common PCRF, and introduction of the ME 2600 and ME 4600 platforms.
FMC 2.0 Components
The FMC 2.0 release is comprised of the hardware platforms and corresponding software releases shown in the following table:
| ROLE | PLATFORM DETAILS |
| --- | --- |
| Small Branch Business CPE | ISR G2 for L3 and ASR-901 for L2 (Fixed and LTE Mobile Access) |
| Large Branch Business CPE | ASR-1000 |
| Residential CPE | TP-LINK CPE (TL-WR1043ND, OpenWRT Version 12.09-rc1) |
| Residential ONT | Various models from ME-4600 for Residential, Business and Mobile |
| Cell Site Gateway | ASR-901, IOS 3.11 |
| Central Office located FTTX Access Node | ME-4600, ME-2600 |
| Remote FTTX Access Node | ME-3600-24CX, IOS 3.10 |
| Remote DSLAM | ME 4600, uMSAN-48 (ADSL2+) |
| Pre Aggregation Node (PAN) | ASR-903, XE 3.10 |
| PAN with Service Edge (PAN-SE) | ASR-9001, XR 4.3.2 |
| Aggregation Node (AGN) | ASR-9000, XR 4.3.1 |
| AGN with Service Edge (AGN) | ASR-9000, XR 4.3.2 |
| Aggregation Autonomous Systems Border Router (AGN-ASBR) | ASR-9000, XR 4.3.2 |
| Core Autonomous Systems Border Router (CN-ASBR) | CRS-3, XR 4.3.1 |
| Core Node (CN) | CRS-3, XR 4.3.1 |
| Route Reflector (RR) | IOS XR Virtual Router, version 4.3.2 |
| DHCP | Cisco Prime Network Registrar (PNR) release 8.1 |
| PCRF | Cisco Quantum Policy Suite (QPS) PCRF 5.3.5 |
| Service Management | Cisco QPS Portal/PCRF/SPR 5.3.5 |
| Subscriber Management | Cisco QPS SPR/AAA 5.3.5 |
| Carrier Grade NAT (CGN) | AGN-SE with ISM doing NAT-64, XR 4.3.2 |
For More Information
A Design Guide for FMC release 2.0 may be found at the following link: https://communities.cisco.com/docs/DOC-36998. This document describes in detail the design methodology and best practices utilized in the FMC system and other functional considerations of the system architecture design.
For more information on the SDU FMC System, please email: fmc-info@cisco.com
You must be a registered user to add a comment. If you've already registered, sign in. Otherwise, register and sign in.