Beginner
Mark as New

Mark as Read

Bookmark

Subscribe

Email to a Friend

'TV Everywhere' is the new buzz in the Video Industry, which is going through a massive revolution. OTT (Over The Top) players such as Netflix and Hulu have taken the industry and subscriber uptake with unprecedented pace, but their inability to maintain genuine and balanced relationships with content owners, and customers, as well as their immature and unproven business models have recently caused much public scrutiny. Netflix CEO Reed Hastings, faced with immeasurable blunders and market share loses, issued a very public apology in late 2011, which drew even more backlash.
Disruption vs Customer led Innovation
The principle here is simple - customers expect a "conduct of business" by their Video Service Provider, which puts the viewers interests, preferences, and share of wallet first. The average household in America pays $125 per month for triple play services (TV, Internet, and Phone), a market which will reach $170B by 2016 world wide.
In contrast, many of the traditional Video Service Providers, include cable operators are working to re-balance their business models, balance sheets, profit-mix, and partnerships with traditional media and new media companies. Comcast last month partnered with Walt Disney Company in a 10-year, multiplatform distribution deal. The success of these redesigned business models will rely largely on quality of content and how soon they can deliver it to their audiences. CES 2012 marked a plethora of set top box innovations and announcements which followed by Verizon and AT&T releasing Wi-Fi based video systems for the home. So why are these traditional service providers working so hard to innovate in an Industry where the last major technology disruption (NTSC broadcasting standard) was launched in 1953?
Simple - content, personalization, and user experience is King!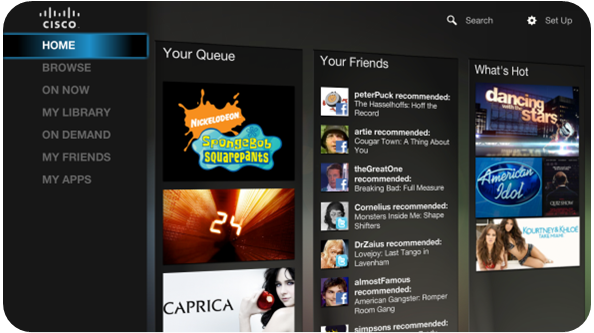 Customers will abandon a full Triple Play bundle if they do not get access to Nickelodeon Jr for their toddlers to enjoy when they get home from school, or TruTV for the reality TV buff at home. They also want access to "their content" not only from home, but also on the go, on any device, and on any network - which makes the service providers ability to transcode, cache, optimize, and distribute the content infinitely complex.
CloudVerse enables Cisco Videoscape
Cisco sees this disruption happening now! With the release of CloudVerse, a complete validated system by independent test laboratory - EANTC, Cisco Videoscape solution demonstrates the level of simplicity which can be offered to customers, to meet their increasing expectations for content. Not only was Cisco able to demonstrate how video sources could be adaptively and simultaneously transcoded, cached, and distributed, but CloudVerse demonstrated the dynamic capabilities of users across multiple devices, platforms (iOS, Android, Windows, etc), and networks (fixed and wireless).
Video Innovation Coming to You (not your TV)
The revolution is coming from your local Video Service Provider. It will not happen on your living room television, it will happen in the network and CloudVerse is a true industry disruptor which will enable Service Providers to generate new, profitable business models, and balanced partnerships with content owners, as well as maintain "relationships" with their customers for years to come.
For me personally, I can't wait to get access to the new generation of Cisco Videoscape endpoints, clients, and soft-clients - so my family can experience a new way of viewing, sharing, and experiencing content.
Sincerely,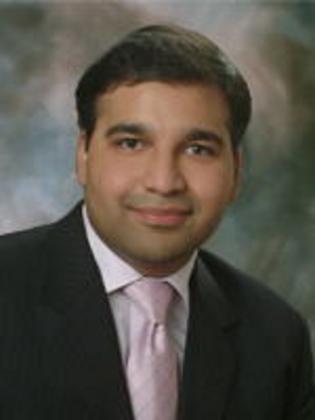 Zeeshan N.
Social Media Blogger
Subject Matter Expert
Service Provider Industry
Sources and References:
Netflix CEO's apology brings new backlash
Research and Markets: Triple-Play Forecasts - 2011
Color television
Comcast's 10-Year Deal With Disney Includes Out-of-Home Viewing
You must be a registered user to add a comment. If you've already registered, sign in. Otherwise, register and sign in.