Cisco Employee
Mark as New

Mark as Read

Bookmark

Subscribe

Email to a Friend


My 4 year old daughter gently reminds me every day how much innovation and technology has changed our lives on a daily basis. Our everyday increasing usage and reliance of video based communications, entertainment, and education has transformed the way we live, work, play, and learn.
Expectations of a New Generation
Lately, she has been frustrated why her touch commands on our living room television will not respond to her. "Daddy, its not playing my Dora cartoon" is her primary complaint. She knows what she wants to view, she believes she can touch and command the content instantly, she wishes to select which intelligent screen to use, be able to share her viewing experience with her friends and family, and she also has little patience for advertisement which does not apply to her toddler age group. These are the expectations of a new generation whom is still learning the alphabet at school in comparison.
(Image Source: Hillwood Herald)

As I compare my own childhood overseas in the early 1980's, my father brought home a JVC television, which had PAL system and 3 circles of RGB colors imprinted on the sticker. This 11-channel, color, hand controlled television lasted us approximately 10+ years, later becoming attached to my Atari console. Living overseas, we were quite anxious to watch American programming, so my father bought a range booster for our outdoor-mounted antenna array, which helped us catch neighboring country broadcasts, and armed forces networks. Alas, a whole day spent running cable to the roof, mounting the antenna, and now I could finally watch my favorite shows - Charles in Charge, Silver Spoons, and 21 Jump Street!
(Image Source: Hikano.blogspot)
CloudVerse enables Videoscape
Cisco has once again proven its leadership in cloud and video segments by innovating and delivering concepts to reality, and now fully, independently tested by respected industry authority - EANTC. CloudVerse enables true advances in video content management, optimization, delivery, and consumption. The main features of the solution are as follows:
Comprehensive Video Transcoding
Multi-Format Content Delivery
Cisco Mediasuite
Adaptive Bitrate Video Scalability
Live Streaming Redundancy
Transcoder Redundancy
Mobile Video
Transforming Life's Experiences
Even though my daughter is 4 years old, I see her going through the circle of life. As an infant, she started observing pictures and objects on a Plasma TV which displayed Teletubbies on cable network. Today, she is learning more advanced toddler aged experiences through custom content on YouTube, Nick Jr online, and Sprout network through a number of devices, displays, and networks. Now she is being introduced to online learning videos to prep for Kindergarten. As she matures, I can see that her tastes will change and her expectations on technology and personalization will become ever so specific.
Vision to the Future
Video technology and simplicity of its integration is changing our lives, faster than any other segment. As I observe my daughter grow up, I forsee her own children bringing a new wave or revolution to this segment, whereby video is used to help stimlate, develop, and train the human brain from infancy to adutlhood and becomes another tool we use to perfect our human skills and abilities. The ability to use video on pico-projectors, light crystal glass based displays, and video based search technology is just being realized in our age, and expect to be used on a daily basis for the next age groups.

(Image Source: BayCitizen.org)
Sincerely,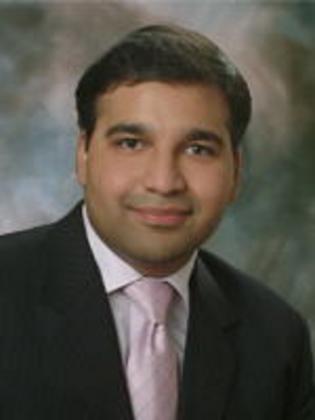 Zeeshan N.
Social Media Blogger
Subject Matter Expert
Service Provider Industry
2 Comments
You must be a registered user to add a comment. If you've already registered, sign in. Otherwise, register and sign in.