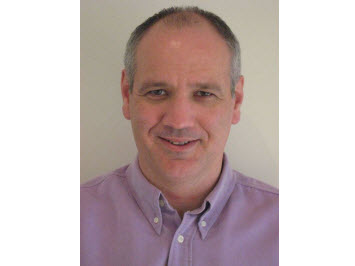 Beginner
Mark as New

Mark as Read

Bookmark

Subscribe

Email to a Friend
When it comes to finding out which way an industry is headed there is one sure way to get it right: Follow the money. You won't often go far wrong.
That being the case then the recent news that UK-based global mobile operator giant Vodafone had bid a stunning US$10 billion for Spanish cable operator ONO – coming on top of its US$10 billion acquisition of Kabel Deutschland last year – is a very telling sign indeed of where the industry is headed.
Industry folks have long talked about the importance of the quad-play – that is offering mobile services alongside the classic fixed-line triple-play – not to mention the throwing around of buzz-words like convergence and fixed-mobile convergence - and now the industry is finally embracing these trends en masse.
The 'quad-play' scenario has become crucial for operators in many developed markets because it enables them to provision multi-screen services that provide the 'content anywhere' scenarios that subscribers are demanding.
In addition – as is being proven by operators such as Orange in France with its Open quad-play platform – high-quality fixed + mobile offers bundled with the right content and applications can help to defend high-value subscribers and keep them out of the clutches of cut-price competitors.
However, whilst the trend towards quad-play is clear there are clear risks attached to what Vodafone is doing in terms of acquiring major cable operators.
The biggest risk surrounds the increasing power of Over-the-Top (OTT) players in the pay TV market – a threat which has resulted in a clear trend towards 'cord cutting' in major cable markets such as the US.
Whilst it is true that cable MSO's in the US are still keeping those 'cord cutters' on board as broadband subscribers – on significantly higher margins no doubt – they are still at risk of seeing a big chunk of their business disappear.
In fact, the cable business is facing a double-whammy of problems that are going to chip away at its pay TV subscriber base.
Firstly, it looks pretty likely that the arrival of cheap USB-based video-streaming devices such as Chromecast are going to take the OTT video market to a far higher level of penetration in the market.
Secondly, whilst the first wave of OTT players were led by the likes of Netflix one can say with some certainty that the cablecos are about to be hit with a second wave of competition from new OTT players such as Amazon, Yahoo et al that is going to squeeze them harder that Netflix ever did.
This means that whilst the quad-play is essentially still a sound strategy with a proven track record that operators need to think very carefully about the content that they bundle into their quad-play.
The days of being able to offer – as cable operators have done for so long – a huge and dominating pay TV package may well be coming to an end with pay TV operators being forced to adopt a more pragmatic content strategy where they form alliances with OTT players.
This will not be an easy thing for the cable operators to swallow but the technological tide is changing the consumer market so quickly that they will need to adapt to the new environment as fast as possible – or face the consequences.
The reality is that whilst it is a sound strategy for operators to provide constant high-quality connectivity to subscribers that they are going to have to accept – however grudgingly – that a big chunk of the video content going over those pipes is going to come from the OTT players.
This is going to be a particularly tricky road for a player like Vodafone to follow given its lack of experience in the pay TV field - we have seen many examples in the global market of inexperienced telcos getting their fingers burnt in the pay TV market by being overly aggressive.
We have already seen signs of cable operators swallowing their pride and working with the OTT players – with the deal between Virgin Media and Netflix in the UK a good example – and we will no doubt see plenty more as reality bites.
About the Author
Learn more about Tony Brown by reading his Community Profile
Follow Tony on Twitter @TonyBrownITM

You must be a registered user to add a comment. If you've already registered, sign in. Otherwise, register and sign in.